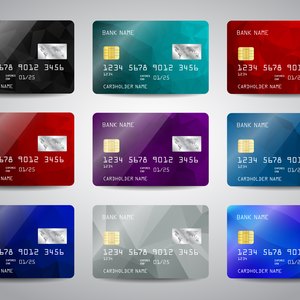 •••
Juksy/iStock/GettyImages
Having enough funds to start up a new business or grow an existing one is always a hurdle for small business owners. Securing funds in the first years is especially difficult for those businesses with little or no credit history. If you're getting ready to start out on your own, apply now for the card that matches your personal finance and business needs.
If banks or other credit card issuers have turned down your loan applications based on poor creditworthiness reflected in your credit report, credit cards can be an alternative source of funds. They have their advantages but come with certain risks and often, spending limits. Bottom line, when properly managed, credit cards can get a business up and running and remain a reliable way to finance your operations.
Let's take a look at how to use credit cards to finance your business and learn how to select the best small business credit cards.
How to Use a Credit Card for Your Business
Managing a credit card is no different than managing any other type of loan. You have to decide how much you need, what you're going to use it for and how you intend to repay it. Using a credit card for your business can be like having a revolving line of credit with a bank.
You can use credit cards to pay for business spending such as marketing expenses, purchasing inventory and paying for necessary business expenses, such as rent, utilities and office supplies.
Pay attention to your cash flow. You want to be able to pay off the balances every month to avoid high interest charges, which can cancel out the benefits of your card's perks and cash-back rewards. Also, keep track of any membership rewards points and their expiration dates.
Keep careful records of the dates when any 0 percent interest rate promotions are scheduled to end. Plan ahead and be prepared to transfer to another ​0 percent​ interest credit card, like the Ink Business Cash card, or to your other credit card with the lowest interest rate or intro apr.
Benefits and Perks of Credit Cards
Most personal and business credit cards offer some types of perks such as airline miles and travel rewards, as with American Express or Mastercard, or discounts at the gas station or on your purchases of office supplies. Some credit cards offer a percentage of cash-back rewards for purchases made with your card for items in bonus categories.
Look for credit cards that offer rewards related to your business. For example, if your freelance business requires that you drive frequently to visit clients, getting cash rewards for gas purchases would be a benefit. If you are a sole proprietor who flies a lot, lounge access to the airport lounge is a nice perk. Freelancing is tough. Matching perks you value with the rewards credit card you choose is good business.
A good plan is to maintain a mix of cards with cash-back rewards and travel benefits.
Business Credit Cards vs. Personal Credit Cards
In reality, freelancers or small business owners could use either personal credit cards or business credit cards to finance their operations. However, one significant benefit of using a business credit card is being able to build up a credit history for your business, separate from your personal credit history. A record of on-time payments will increase as you build business credit will result in a credit score that makes it easier for you to obtain other types of financing in the future.
If one of the reasons you're using credit cards to finance your business is because you've been turned down for loans, then creating a solid credit history with a business credit card is a good way to start getting approvals for bank loans and other conventional types of financing.
Advantages of Credit Card Financing
When other sources of funds are not available, credit cards can fill a useful financing role for small business cardholders for the following reasons:
​Easier to obtain​ - Credit cards are easier to qualify for than loans. The credit check is less rigorous, and credit cards do not require any collateral.
​Keep your equity​ - Using credit cards to finance your operations means you don't have to give up any equity in your business to other partners.
​No balance transfer fees​ - Several credit card companies have credit card offers with no balance transfer fees to entice you to move your business to their company.
​Revolving credit​ - A revolving credit means that you can make purchases with your card, pay down the balances and make more purchases. As long as you pay off the balances at the end of each billing cycle, you won't incur any interest charges.
​Rewards programs -​ Cash-back cards can add up to a significant sum. For example, if you make ​$200,000​ in purchases with your credit card over a calendar year, a ​2 percent​ cash-back rewards program would net you ​$4,000​ cash for business purposes.
​Good to manage cash flow​ - Your monthly credit card statements will itemize each charge, making it easy to track your expenses at tax time.
Disadvantages of Using Credit Cards
Although they have a number of advantages, credit cards have disadvantages and risks you should pay attention to:
​Higher interest rates​ - Credit cards usually have higher interest rates than small business loans or lines of credit offered by banks. But if you keep your balances low, you can minimize the interest costs. Even better, if your credit score is high enough to qualify for a ​0 percent​ credit card, you won't be liable for any interest during the introductory period.
​High annual fees​ - Some credit cards seem to have low interest rates, but their total charges are increased with high annual renewal fees.
​Easy to abuse​ - Since a credit card is a revolving line of credit, you're only required to make minimum payments and let the balance remain high, which will increase your interest charges. You need to make sure you have enough in the bank account to clear the balance quickly.
​Credit limit not high enough​ - Credit limits will be low at account opening. You'll need to build up a good credit history to justify higher credit limits.
​High balances may prohibit you from getting other credit​ - Other lenders will look at your credit utilization to determine your capacity to handle more debt. You could be turned down for additional credit if your credit utilization is too high.
Choosing a Business Card
The competition between credit card companies is intense, so you have plenty of choices to find the card that works best for your type of business. Follow these steps when comparing cards:
​Negotiate for best terms​ - Regardless of your personal credit score, you should always compare cards for the lowest interest rates, annual fees and transfer fees and the highest rewards rate and credit limit. See if you can get additional bonus points as a sign-up bonus if your credit is strong.
​Be on the lookout for better deals​ - Credit card companies are constantly making new offers to attract more customers. Always keep an eye out for offers in the mail or online through your emails. Pay close attention to cards that are geared for businesses, like the American Express small business card (the Blue card), the Capital One Spark Cash card, the Chase Ulitmate Rewards card, and the Ink Business Preferred card.
References
Writer Bio
James Woodruff has been a management consultant to more than 1,000 small businesses. As a senior management consultant and owner, he used his technical expertise to conduct an analysis of a company's operational, financial and business management issues. James has been writing business and finance related topics for work.chron, bizfluent.com, smallbusiness.chron.com and e-commerce websites since 2007. He graduated from Georgia Tech with a Bachelor of Mechanical Engineering and received an MBA from Columbia University.