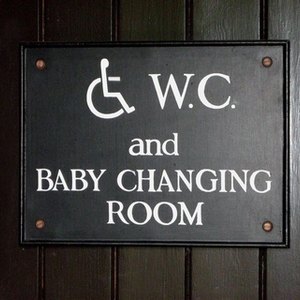 •••
wc for disabled and baby changing room sign image by L. Shat from Fotolia.com
National Benefit Life Insurance Company underwrites life insurance products, most notably for Primerica financial services in New York State. However, National Benefit deals primarily in state disability insurance for New York and New Jersey. This type of insurance pays a benefit if you become sick or injured and cannot pay your bills as a result of your illness. When you do become disabled, you will need to know how to file a claim for benefits.
Life Insurance
Call the company and request a death benefit claim form. This claim form is specifically used to file for death benefits from National Benefit Life. You can reach the company's customer service center by calling 800-222-2062.
Fill out the form. Make sure all information is accurate. You will need to provide your name, address, date of birth, social security number and other identifying information.
Attach a copy of the deceased's death certificate and mail the death claim form back to National Benefit Life. You will need the death claim form before you can receive the proceeds of the insurance policy.
Disability Insurance
Download the disability claim form from the National Benefit Life Insurance Company's website if you live in New York or New Jersey. If you live in another state where National Benefit offers insurance, call the company and request a disability insurance claim form for that state at 1-800-535-2711. The downloadable forms are used for disabilities that result from work-related illness or accidents.
Fill out the form completely. Your disability claim form will ask for your name, address and other personal information. You will also need to fill out information related to how you became disabled and the nature of your disability. You will need to provide evidence of your disability from your doctor and a statement from your physician will be required. Your employer will have to fill out the "Employer's Statement" section of the claim form as well.
Mail the form to the National Benefit Life office:
National Benefit Life Insurance Company One Court Square Long Island City, NY 11120-0001
References
"Practicing Financial Planning for Professionals, Practitioner's 10th edition"; Sid Mittra, Anandi P. Sahu, Robert A Crane; 2007
Writer Bio
I am a Registered Financial Consultant with 6 years experience in the financial services industry. I am trained in the financial planning process, with an emphasis in life insurance and annuity contracts. I have written for Demand Studios since 2009.