How to File Form 1099 Electronically
by Kayla Lowe ; Updated July 27, 2017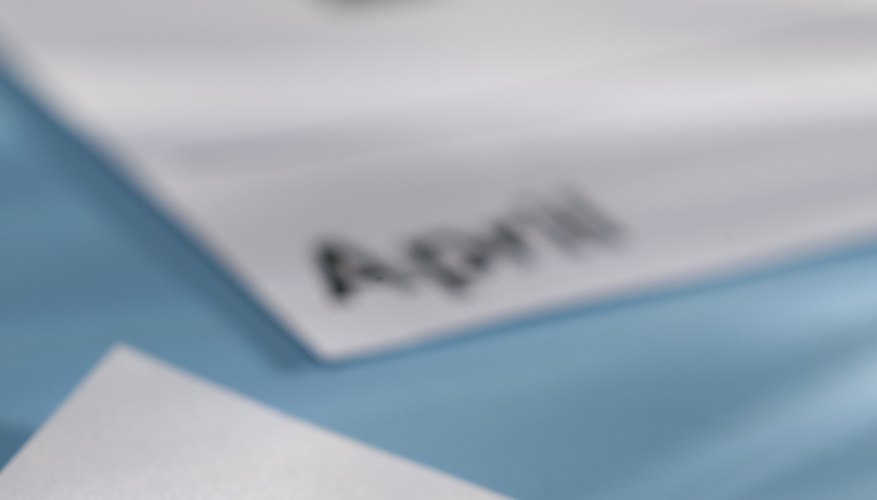 When you file your taxes at the end of the year using 1040 or one of the other 1040 forms, you are now given the option to file them electronically. Yet, you have to provide proof of your income. Traditionally, you would not need to mail a copy of your 1099 to the Internal Revenue Service (IRS) because they already have a copy from the payer. However, when you file your taxes electronically, you have to file form 1099 electronically as well.
Step 1
Navigate to the e-file service you use to file your taxes electronically (See Resources).
Step 2
Click on the option to add forms. Select the form 1099. A fillable form of the 1099 pops up on your screen.
Step 3
Input the corresponding information from your hard copy 1099 into the provided text boxes on the screen. Complete the form 1099 electronically.
Tips
You can file your taxes electronically for free if your adjusted gross income is below a certain amount (which changes every year according). Be sure to double-check your information to ensure that you don't falsify your form 1099.
Warnings
This article is for recipients of 1099's who need to file their 1099 along with the electronically filed form 1040, not for the payers of form 1099 income who need to file their copies of the form with the Internal Revenue Service.
Photo Credits
Comstock Images/Comstock/Getty Images