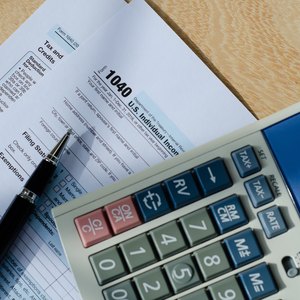 •••
Nora Carol Photography/Moment/GettyImages
The Internal Revenue Service offers Free File, a free online tax application that most taxpayers can use to file their returns, regardless of income. Those with certain income levels may also be able to use free tax preparation software. Returns submitted through the Free File system are processed by the IRS within 24 to 48 hours. Quick processing combined with direct deposit means quicker refunds.
The Free File Fillable Forms system is available on the IRS website during the regular filing season, generally between mid-January through mid-October.
Before You Begin Your Return
Gather a copy of your previous year's tax return and the documents you need for your current year. Visit the IRS Free File website before you start your taxes (see References). If your income is below $66,000, you can use free IRS or third-party software to prepare your return. Otherwise, you can use Free File Fillable Forms, which provides online versions of tax forms, does math calculations and offers basic tax guidance. Unlike most tax preparation applications, Free File Fillable Forms assumes you know how to fill out your return on your own.
If you qualify to use free tax preparation software, select the Free File button and you'll be directed to a list of tax preparation applications to choose from. If you only qualify for Free File Fillable Forms, select the Fillable Forms button. You will be asked to create an account (a new account is required each year) and provide an email address that the IRS will use to communicate with you regarding tax return submission and processing.
Complete Website Registration
The IRS will send you a confirmation email after account registration is completed. The email will contain a link that you must use for each visit to your account. Do not delete the confirmation email.
Log in to your account to prepare your tax return. Select the Form 1040 income tax booklet and prepare the online template as you would a paper version of the form. Do not use the "Back" button on your browser when you prepare your return.
Adding Schedule D to your Forms
Click the "Add" button that is located under line 13 of your 1040 tax form to add Schedule D to the 1040. You can use the system to complete as many line entries as the template allows. The Free File Fillable Forms system does not allow you to add another Schedule D to your return.
Completing the Process
Decide on your payment or refund method. The Free File Fillable Forms system lets you choose direct deposit or a paper check to pay balances or receive refunds. Review your tax return and submit for processing. Print a copy of your submission and supporting schedules for your records.
References
Writer Bio
With a background in taxation and financial consulting, Alia Nikolakopulos has over a decade of experience resolving tax and finance issues. She is an IRS Enrolled Agent and has been a writer for these topics since 2010. Nikolakopulos is pursuing Bachelor of Science in accounting at the Metropolitan State University of Denver.