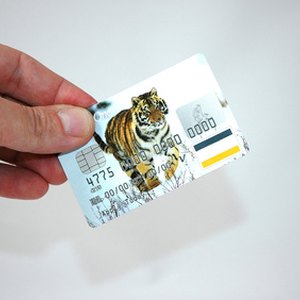 •••
credit card and hand image by Warren Millar from Fotolia.com
When you apply for a loan or a credit card, the agency will review your FICO credit score to determine if it will give you the credit line you desire. If your credit score is too low, your application may be rejected. If a credit score is high, your interest rates and monthly payments may be reduced. Your credit score affects many aspects of your life as even landlords and employers run a credit check.
Visit the Annual Credit Report website (see Resources for a link). This website allows you to receive your free credit report, including FICO score, from the three credit reporting agencies: Equifax, TransUnion and Experion. This website will not ask for credit card information.
Select your state on the Annual Credit Report website. Click on the "Request Report" button.
Complete the form by providing basic information, including your name, address, date of birth and Social Security number. Click the "Continue" button.
Select which agencies from which you wish to view your credit report. If you want a report from all three, mark the box next to all three agencies. Click the "Next" button.
Follow any additional steps to access your credit report and FICO score. Verify your information with each website. You will be asked personal questions, such as about banks you have used or addresses you have previously resided. Once you answer these questions, your requested credit report and FICO score will be displayed. This step will need to be repeated for each additional agency from which you requested a report.