Federal Tax Rules on Tuition Reimbursement
by Grace Ferguson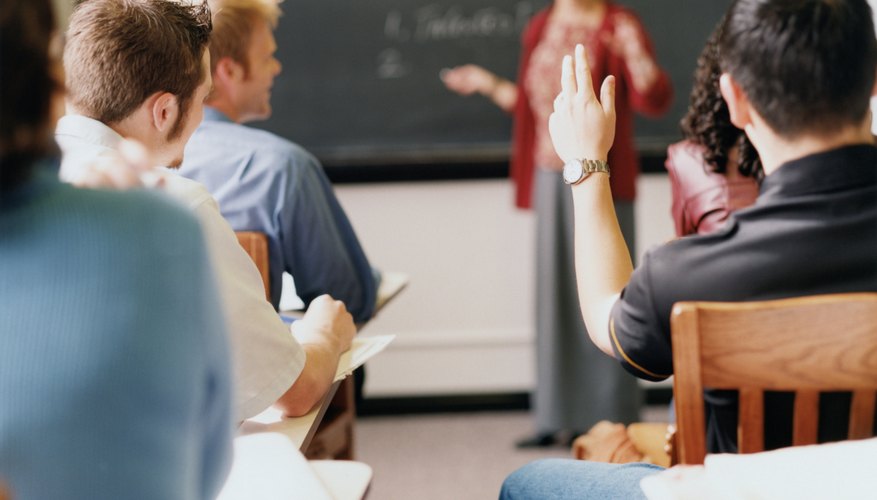 The Internal Revenue Service administers the federal tax rules associated with tuition reimbursement. Under a qualified educational assistance program, your employer pays or refunds you for educational courses on a tax-free basis. Nontaxable reimbursements are excluded from federal income tax and Medicare and Social Security taxes. Depending on the circumstance, tax exemption may apply to only a specific amount.
Benefits
Under Section 127 of the Internal Revenue Code, tax-free tuition benefits apply to undergraduate and graduate courses. The employee does not have to be pursuing a degree course to qualify. To offer tax-free benefits, your employer must meet IRS regulations, including establishing a written educational assistance plan. The benefit must be for tuition, books, equipment, fees and supplies. The money must have been paid for your educational benefit and not for your dependents or spouse's benefit. Reimbursement for meals, travel and lodging are not tax-free. With the exception of textbooks, tools or supplies that you can retain after finishing the course are taxable. Courses that include sports, hobbies or games are also taxable unless they are incorporated in a degree program and relate to your employer's business.
Taxation Limits
As of 2013, you don't pay federal taxes on qualified tuition reimbursement of $5,250 or less for the year, regardless of whether the benefit is work-related. Your employer must withhold federal taxes from amounts that exceed the annual limit, unless the benefit qualifies as a working-condition fringe benefit. Under this exception, amounts over $5,250 are not taxable. The benefit is a working condition if it relates to the employer's business, if the employer can prove that the tuition is work-related and if the employee would be able to claim the expense as a deduction on her tax return if she'd paid it herself.
Dependent Scholarships
Section 117 of the Internal Revenue Code allows employers to provide qualified scholarships to employees' spouses and dependent children. Grant funds and scholarships are excluded from taxation if the recipient attends a primary, secondary or post-secondary educational institution and if the money was used for tuition, fees, supplies and equipment.
W-2 Wages
The taxable wages on your annual W-2 does not include your tax-free tuition benefits. Boxes 1, 3 and 5 of your W-2 respectively show your federal, Social Security and Medicare wages. Those amounts do not include reimbursements that were not subject to federal income tax or Social Security and Medicare taxes. Taxable amounts over $5,250 are included in your federal, Social Security and Medicare wages.
Deduction and Credits
If you paid for your own, your spouse's or your dependent's tuition out-of-pocket, you may qualify for the American Opportunity Credit of up to $2,500 or the Lifetime Learning Credit of up to $2,000, as of 2013. Or you might qualify for a tax deduction of up to $4,000. The IRS suggests comparing your tuition fees and deductions with the credits to see which one will result in the lowest tax.
Photo Credits
Ryan McVay/Photodisc/Getty Images