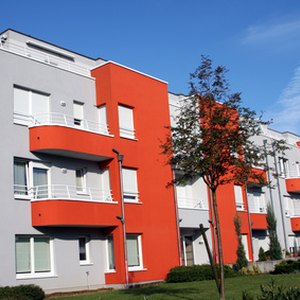 There are federal programs available that sponsor grants to fund renovation and repair projects on homes owned by the elderly and disabled. These grants are used to purchase equipment, as well as to pay for labor and administrative costs. These grants are not required to be repaid by the recipients; however, some grant programs can recoup funds if the recipients fail to meet obligations outlined in the grant agreement.
Specially Adapted Housing Grant Program
Disabled veterans are eligible to apply for grants to pay for home renovations and repairs through the Specially Adapted Housing Grant program, funded by the Department of Veterans Affairs. This program provides three different grants for disabled vets: Specially Adapted Housing (SAH), Special Home Adaptation (SHA) and Home Improvements and Special Alterations (HISA). SAH and SHA grants, which provide grants up to $50,000 and $10,000, respectively, are available only to veterans who have service-related disabilities. HISA grants are available to veterans with service-related ($4,100) and non-service-related ($1,200) disabilities.
Brian N. Bixler, Chief Specially Adapted Housing U.S. Department of Veterans Affairs 810 Vermont Avenue, NW Washington, DC 20420 202-461-9546 va.gov
Very Low-Income Housing Repair Program
Homeowners 62 years of age or older who need home repairs can apply for grants through the Very Low-Income Housing Repair Program. Sponsored by the Department of Agriculture (USDA), these grants are used to remove health and safety hazards from homes. Funds are also used for financing home renovation projects. The grant program prohibits recipients from selling their homes for three years, or the grant funds will have to be repaid. Grant amounts can reach $7,500.
Housing and Community Facilities Programs National Office U.S. Department of Agriculture Room 5014, South Building 14th Street and Independence Avenue SW Washington, DC 20250 202-720-9619 rurdev.usda.gov
Supportive Housing for the Elderly
The Department of Housing and Urban Development (HUD) sponsors the Supportive Housing for the Elderly program, which provides grants to increase the number of housing units with supportive services for the low-income elderly. Grants from this program are used acquire real estate, demolish uninhabitable residential buildings, and construct and rehabilitate new and existing structures. Funds also cover the difference between the operating costs per unit and the income received from the tenants. Eligible grant sponsors include private nonprofit organizations and nonprofit consumer cooperatives.
Aretha Williams 451 7th Street SW Washington, DC 20410 202-708-3000 hud.gov