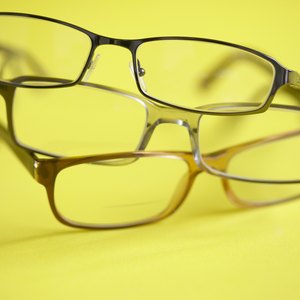 •••
Jupiterimages/Photos.com/Getty Images
Prevention of severe vision loss and blindness is possible through early detection, according to the Arizona Foundation for Eye Health. Several eye-care assistance options are available to families in and around Phoenix, Arizona. They provide a limited range of services, usually including eye exams and glasses; the programs typically have income limits based on family size.
Arizona Foundation for Eye Health
The Arizona Foundation for Eye Health offers a mobile eye clinic that travels around Arizona, including Phoenix. Known as the AZSightSaver Program, its purpose is to increase access to preventative care for eye disorders for underserved and underinsured individuals. Another program of the foundation is the Arizona Telemedicine Ophthalmic Program. The screening site sends eye images electronically to a team of volunteer ophthalmologists who review the images and send back detailed information about them to both patient and healthcare provider.
Sight for Students
Sight for Students is a Vision Service Plan organization charity. This program is national in scope, but provides services in Phoenix, as well. It gives low-income families with incomes of 200 percent or less of the federal poverty threshold vouchers for eye exams and glasses for children in the family. Parents get vouchers from community partners -- such as schools -- for the program and present them to a participating optometrist to get an eye exam and glasses for their children. A list of Phoenix community partners and doctors is on the Sight for Students website.
Arizona Helping Hands
Arizona Helping Hands is a nonprofit located in Scottsdale, but it offers a mobile eye clinic that serves both urban and rural areas across the state. In 2008, the organization provided eye exams and glasses to 762 school children throughout Arizona.
Other Options
If you are not eligible for assistance from other programs, contact your local Lions Club chapter to inquire about its eye-care assistance program. Lions Clubs across the country provide eye care assistance. For example, as of publication, the North Phoenix Lions Club works with 38 schools to identify and provide eye care to children whose families could not afford to pay for their corrective eyewear.
Another option is the Vision USA program of the American Optometric Association. This program provides free eye care to low-income families at no cost. Call 1-800-346-2020 to find out about Vision USA programs in Arizona.
References
Writer Bio
Leyla Norman has been a writer since 2008 and is a certified English as a second language teacher. She also has a master's degree in development studies and a Bachelor of Arts in anthropology.