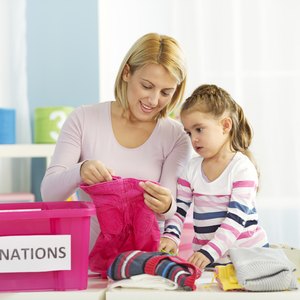 •••
Dejan Ristovski/iStock/Getty Images
Goodwill is a charitable organization with locations in cities all over the United States. The organization focuses on improving quality of life for individuals and families by eliminating obstacles through work. Goodwill accepts donated items to sell at discounted prices in thrift stores across the country; the proceeds from sales are used to fund jobs and provide job training to those in need. Goodwill Industries accepts a variety of donated items, from appliances to clothing.
Monetary Donations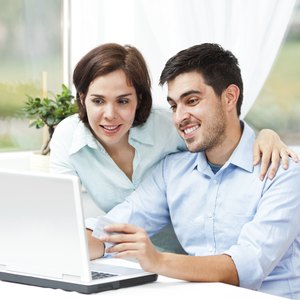 •••
Dejan Ristovski/iStock/Getty Images
Goodwill always accepts monetary donations, which are used to fund the charity's operations. Your monetary donation is used to pay the salary of a person who very much needed a job or to pay for job training for someone looking for a job. Monetary donations are accepted by Goodwill online and in person. There is no minimum dollar amount required by the charity to accept your donation.
Clothing
•••
Dejan Ristovski/iStock/Getty Images
Goodwill accepts clothing donations that are either new or gently used. All types of clothing are accepted regardless of size. Infant, children, teen and adult clothing are all acceptable for donation provided each item is clean and free of any stains, rips, tears or other damage. Used underwear are not accepted by Goodwill.
Appliances
•••
Dejan Ristovski/iStock/Getty Images
If you have an old refrigerator, stove, microwave or other appliance in working order that you no longer have any use for, Goodwill will take it off your hands. Many people cannot afford new appliances of their own and search for used appliances to suit their everyday purposes. Goodwill staffers ask only that you thoroughly clean your appliance before donating it to their thrift shops.
Furniture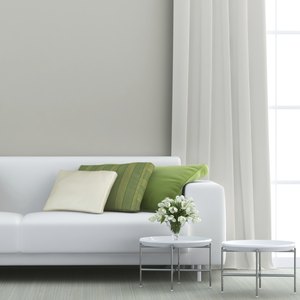 •••
Dejan Ristovski/iStock/Getty Images
Goodwill accepts all types of furniture, from indoor to outdoor items. Individual pieces, such as chairs and couches, are donated to the Goodwill frequently. Complete sets of furniture are greatly appreciated. Any furniture item you donate must be clean and free of any stains. All pieces must be intact. Goodwill offers pick-up service in many locations.
References
Writer Bio
Tiffany Raiford has several years of experience writing freelance. Her writing focuses primarily on articles relating to parenting, pregnancy and travel. Raiford is a graduate of Saint Petersburg College in Florida.