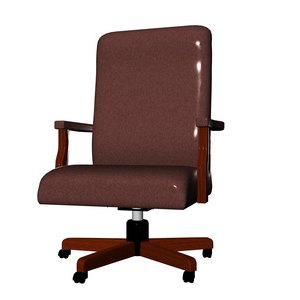 •••
office chair image by Paul Moore from <a href='http://www.fotolia.com'>Fotolia.com</a>
If you are replacing some office chairs, desks or other office furniture at work or home, you do not have to put the old stuff out by the curb on trash day. Instead, you can donate all of the used office furniture, provided that it is in good shape, to a local charity in your area. A variety of national charities and local charities accept office-furniture donations. You may even be able to get a tax write-off for your donation.
Inspect the office furniture to make sure that it is clean and in decent condition. Typically you can only donate used office furniture that is in good condition.
Find local charities in your area by using the Charity Vault website or the Internal Revenue website. Once you identify some charities in your area, you should contact them to see if they accept used office furniture donations. Two national charities that do accept used office furniture are The Salvation Army and the Muscular Dystrophy Association.
Take your used office furniture to the charity donation center, or arrange for it to be picked up. For instance, The Salvation Army has a truck that will come to pick up your used office furniture donation.
Ask for a donation receipt when you donate the office furniture. As long as the organization is a non-profit that is listed with the IRS, you can claim the donation on your taxes. Check the status of the organization on the IRS website.
References
Resources
Writer Bio
Jamie Lisse has been writing professionally since 1997. She has published works with a number of online and print publishers. Her areas of expertise include finance and accounting, travel, entertainment, digital media and technology. She holds a Bachelor of Arts in English.