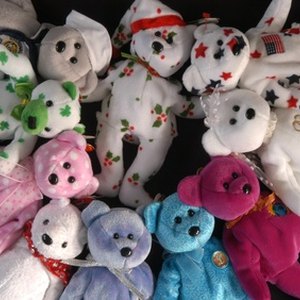 •••
stuffed bears image by Gale Distler from Fotolia.com
Stuffed animals are donated to children's hospitals or charities to help children of all ages. Although a stuffed animal cannot get rid of a child's illness, it can give comfort to children when they need a hug. With a little research, donating stuffed animals in Maryland is a straightforward process.
Call representatives at Maryland area children's hospitals. Hospitals like John Hopkin's Children's Hospital often accept donations of stuffed animals for the children in the hospital. Determine whether they are currently accepting donations of stuffed animals or toys for the children.
Pay attention to local college or school charity drives. Schools often run donation or charitable drives that accept items. Among the items accepted are toys and stuffed animals. According to "Southern Maryland News" a project the psychology and sociology students at the College of Southern Maryland started to collect teddy bears for children in hospitals. In July 2010 the students collected a total of 1,260 teddy bears to donate. Watch for school toy drives or stuffed animal collections and give to the school.
Contact local charities. Maryland has a chapter for Stuffed Animals For Emergencies, or SAFE, which accepts new and used stuffed animals to give children who survive trauma.
References
Writer Bio
Helen Jain has been writing online articles since December 2009 for various websites. She has studied English and psychology and hopes to get a Ph.D. in English in the future.