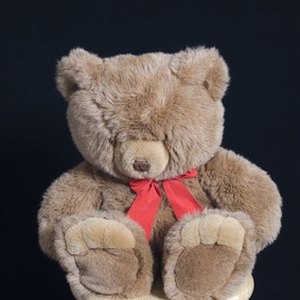 Many charities accept clean, lightly used stuffed animals for donation. Donating stuffed animals can bring joy to children--both to those receiving and those donating.
Local Charities
Police departments, fire departments, children's hospitals and homeless shelters often accept stuffed animals for donation.
SAFE
Stuffed Animals for Emergencies (SAFE) is a national charity that accepts used toys. SAFE's website can direct you to the nearest drop of location (see Resources).
Project Night Night
Mail or drop off stuffed animals at Project Night Night, a San Francisco-based organization dedicated to helping homeless children (see Resources).
Mushy Mates
Mushy Mates, located in Orlando, Florida, can help you find local places to donate stuffed animals, which are then passed on to foster care agencies (see Resources).
Cuddle Buddies
Cuddle Buddies, a youth-led organization, accepts stuffed animals, which are donated to emotionally troubled children (see Resources).
References
Resources
Writer Bio
Deborah L. Alexander has twenty years experience in the Life Insurance industry. She is currently product manager for a midsized bank owned insurance agency. Alexander writes policies and procedures as well as product evaluations in her field of expertise. When not working, she enjoys home improvement activities, reading, music and puzzles.