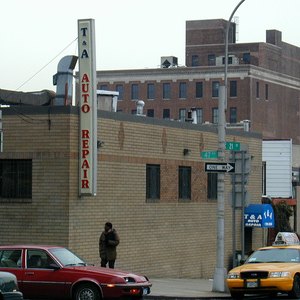 •••
queens street corner image by Sunshine Photos from Fotolia.com
The New York City borough of Queens has a number of organizations that accept charitable donations year round. These organizations often work directly with the general public by providing items to groups and individuals while allowing private citizens to make needed donations. Proper procedures must be followed as large numbers of charitable citizens provide tons of donated material to the borough's donation sites. Particular diligence must be shown during the holiday season, as the volume of traffic increases and the need for correct procedure is paramount.
Prepare the furniture. Though not a requirement of many donation organizations, clean the furniture while removing any obvious instances of dirt and debris. In addition, remove potential hazards like protruding wires or dislodged pieces of wood.
Select an organization.The borough of Queens contains several nationally known charitable organizations that accept used furniture for donation. As of 2011, the Queens-based Salvation Army and Steinway Thriftshop Donation Center accept used furniture in support of their donation programs. Check the hours of operation as most donation centers allow the delivery of furniture during specific time periods.
Secure a vehicle for transport. Use a truck, van or station wagon to transport the vehicle safely to the donation center. Hire a professional hauler with experience in charity donation if needed. For large furniture, use a two man team to safely load the furniture onto the vehicle. Use proper lift techniques, weight belts designed to protect the items and furniture sliders during the loading and unloading process.
Deliver the item. Follow the procedure outlined by the center's policy by dropping off furniture during the correct time period. Most furniture donations occur at a dock area in the rear of the donation center; visit this area prior to delivery to avoid confusion. Do not leave furniture outside of normal operating hours as the furniture must be properly received and accounted for. Be sure to check for the possibility of a pick up by the charity – the Salvation Army currently offers this service to clients. The center provides transaction receipts for tax and accounting purposes.
References
Writer Bio
John Marcheur is a freelance writer who began his professional career in 2010. His writing appears on a number of websites, covering a range of subjects from job search strategies to lifestyle topics and military issues. Marcheur is a military veteran who has studied marketing and small business through Pierce College in Washington.