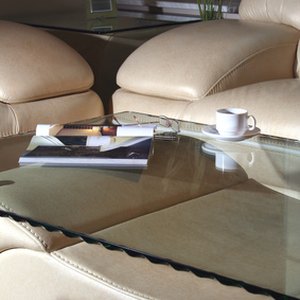 •••
white leather furniture image by Leonid Nyshko from Fotolia.com
Donating your furniture can be a simple solution for getting rid of your old furniture and can also provide someone else with a chance at comfort. Whether you are getting new furniture or just trying to make some extra room, allowing donation centers to remove your furniture for you can be easier than trying to find a buyer or throwing it out yourself. Find a donation center near you today and give your furniture a new home.
Donation Town
Enter your Plano, Texas, ZIP code on the Donation Town website and press the "Find" button.
Enter your full name and email address. Choose a charity from the list and press the "Submit" button.
Write down the charity's address and phone number. Call the charity to schedule a pick-up time for their staff to come get your furniture. If you have a truck, you can choose to drop off your furniture to the donation office listed on the Donation Town website.
Request a written receipt when the charity staff members arrive to pick up your furniture. The receipt can be used for tax-deductions.
Goodwill
Locate your nearest Plano Goodwill donation center. Go to the Goodwill website and click on the "Store Locator" search.
Request for Goodwill staff members to bring a moving truck to help load your furniture donation.
Ask for a tax-deductible receipt. The donation staff member will appraise your furniture and put a value on it.
References
Writer Bio
Paul Lin has been writing professionally since 2010. He has written scripts for the National Science Foundation and short films that have won awards at film festivals. His knowledge of broad topics along with visual scriptwriting allows him to write articles that brings words to life. Lin holds a Bachelor of Arts in scriptwriting from the University of North Texas.