How to Donate Furniture in Florida
by Contributor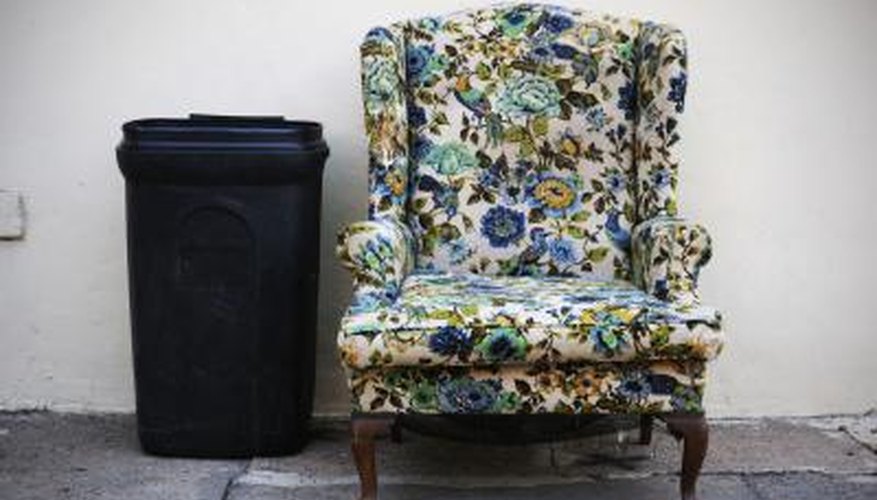 If you have old furniture that you no longer want, you can easily donate it. Many charitable organizations accept furniture donations which they then give to needy individuals. You can also donate your used furniture to thrift stores. Make sure to get a receipt for your donation so you can take a deduction at tax time. If you live in Florida and would like to donate furniture, you have a variety of options.
Assess the condition of your furniture. While regular wear and tear is fine, furniture should be free of any large rips or breaks. Each furniture piece should be functional and in decent condition.
Make a list, detailing each piece of furniture. If possible, take photographs to record the furniture's condition. You can later file this information with your tax documents.
Use Help1Up's site to locate furniture banks in your area of Florida. There are donation centers all over Florida. You simply schedule an appointment time and a truck will come to pick up your furniture. Once donated, the furniture is given to needy families.
Contact The Mustard Seed Furniture and Clothing Bank of Central Florida regarding your furniture donation. They provide furniture to families that have suffered from personal tragedies or natural disasters.
Consider donating your furniture to iCANstruction Junction. They accept drop-off donations, and may pick up your donation free of charge, depending on your location. Furniture donations are given to individuals suffering from HIV and AIDS.
Donate your furniture to your local Goodwill or Salvation Army. Both charities accept furniture donations and have branches throughout Florida.
Get a receipt for your furniture donation. The receipt should include your full name, address and the estimated value of the donation. It should also include the charity's name and their tax ID number.
Photo Credits
Jill McCorkel/iStock/Getty Images