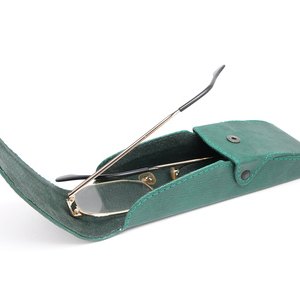 •••
eyeglasses in green case image by Kokhanchikov from Fotolia.com
Eyeglasses help support your eyes to see items that you would not be able to see without them. Eyeglasses come in different medical strengths and styles. When your eyesight changes, you might need to see an optometrist to prescribe new glasses. When you get a new pair, you can donate your old pair to charity. In Los Angeles, there are a few places where you can donate your old eyeglasses.
Lions Club
Visit the Lions Club website. Click "Our Work."
Select "Sight Programs" and choose "Eyeglass Recycling."
Scroll down the page and click "Donate Them Now."
Choose "Lions Eyeglass Recycling Center" to locate the nearest drop-off location. You also may mail the eyeglasses to the Lions Club at the address listed at the bottom of the website.
Local Optometrist Office
Open your local phone book.
Look under the "Optometrists" heading. Locate an optometrist of your choice.
Write down the address of the optometrist. Drive to the address and drop off your old eyeglasses to an employee at the location.
LensCrafters
Visit the "LensCrafters" website. Click "Donate Now."
Click in the "Zip Code" field. Type your zip code. Press "Enter."
Locate a LensCrafters in your area, and take in our used glasses.
Give your glasses to an associate to clean and repair the glasses before giving the glasses to those in need.
Writer Bio
Kelly Reese began writing professionally in 2009, showcasing her expertise in the financial and technology industries through how-to articles. She has a Master of Business Administration degree from the University of Phoenix and a dual Bachelor of Science degree in computer science and mathematics from Jackson State University.