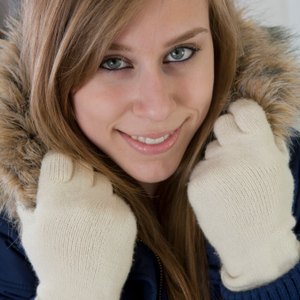 •••
Huntstock/Stockbyte/Getty Images
Donating to charity is an act that is selfless and kind, even if you are receiving tax deductions for your charitable donations. In St. Louis, winter is cold and unforgiving. Those who cannot afford winter coats suffer months of biting cold and freezing temperatures. Many Missouri charities are in need of winter coats in good condition to disperse to those unable to afford one of their own. These charities accept winter coats in all sizes, because children need them too.
Find a St. Louis charity that accepts winter coat donations. The Little Bit Foundation, the St. Patrick Center and the Children's Home Society of Missouri are all St. Louis-based charities in need of winter coat donations. Other charities in the St. Louis area can be found on the Charity Navigator website, which lists all reputable charities in your area.
Contact the charity of your choice to find out when and where they accept coat donation drop-offs. Some charities, such as the Little Bit Foundation, will take cash donations of $75 to purchase warm winter coats if you want to donate more than the ones you've got on hand.
Take your coat to one of your charity's drop-off locations. Tax deductions are available to those who donate to charity. The amount of your available tax deduction depends on what you donate. See the Resources link to help determine a value.
St. Louis charities ask that your donated coats be in good condition.

Another great way to help your favorite St. Louis charity is to give a few hours of your time to the charity to help with food drives, coat drives or just sorting donations. Donating your time won't give you a tax deduction, but sometimes the giving without taking offers the best benefits.
References
Resources
Writer Bio
Tiffany Raiford has several years of experience writing freelance. Her writing focuses primarily on articles relating to parenting, pregnancy and travel. Raiford is a graduate of Saint Petersburg College in Florida.