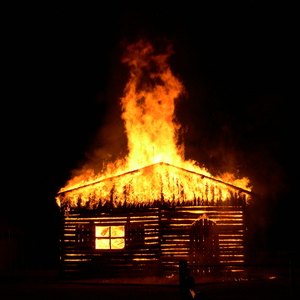 If you have the opportunity and means to donate clothing to fire victims in their time of need, you should do so. When people become victims of a fire, they may lose items such as clothing, family pictures and important documents. Even if you cannot donate much, every little bit helps when someone needs to start over after a fire destroys everyday necessities. Donating clothing should not feel like a chore, but instead a good deed.
Call your local fire department and ask if they accept clothing donations for fire victims. Use the "Fire Find" website if you need assistance in finding a local fire department. Many fire departments set up donation centers inside their firehouses. They accept items such as clothing, canned goods and personal hygiene items. They will give the items to victims in their time of need.
Contact the Red Cross and locate a center in your area to drop off clothing. The Red Cross helps victims in a variety of situations, not just fires. They will accept donations and send them to victims in need or the victims may visit the Red Cross center and pick up items on an as needed basis. When donating to the Red Cross, you may often list it as a donation on your taxes. Ask for a receipt for your items and use it when you file your taxes.
Donate the clothing to a local shelter, church or place of worship. If a disaster strikes, you may always donate clothing and other items to these locations. They will be able to send the items where they are needed or offer victims the option of visiting them to pick out items they need. Even if there is no disaster, you may still donate your clothing items, and the shelter, church or place of worship will be able to store them in case they are needed in the future.
References
Resources
Writer Bio
Based in Columbus, Ga., Ashley Hay has been covering animal health and wellness since 2004, and arts and entertainment since 2008. She holds a Bachelors of Arts in psychology from the University of Central Florida.