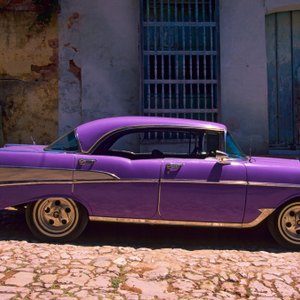 •••
Stuart Gregory/Photodisc/Getty Images
Vehicle donations in Canada are similar to vehicle donations in the United States. You benefit from donating your vehicle to an Ontario-based charitable organization in two ways: helping those who aren't as fortunate as you and procuring an income tax deduction for your Canadian income tax return. Canadian charities based in Ontario use your donated vehicle in several ways: to donate to families in need, to salvage and sell the parts, or to sell at auction and use the proceeds from the sales to fund the charity's operations. Other charities use your donation to educate Canadian youth in shop programs, teaching them to work on vehicles.
Contact the charity in Ontario you are donating your vehicle to. Epilepsy Ontario and The Shop both accept your vehicle donation for their charitable purposes. If you don't know which charity you'd like to donate your vehicle to, you can browse a list of Canadian charities on the Canadian Car Donation Directory's website (see References).
Speak with a representative of your chosen charity to find out more about their donation process in Ontario. Most charities require you fill out a donation form, which is obtainable on their website and in their Ontario office locations.
Submit your donation forms, which must include your name, address, contact information and all of the pertinent information regarding the vehicle you are donating. Required vehicle information includes the year, make, model, mileage and condition of the car.
Schedule a date and time for your charity to send a tow truck to your home to pick up your donated vehicle, at no cost to you. Sign your vehicle title over to the charity, and put it in the vehicle before it is taken. Your charity will assess the value of your vehicle and mail your tax forms to you. You are not required to have your vehicle picked up. Most charities allow you to drive the vehicle to their Ontario locations to drop them off.
Ontario charities accept working and non-working vehicles as charitable donations.
References
Tips
Ontario charities accept working and non-working vehicles as charitable donations.
Writer Bio
Tiffany Raiford has several years of experience writing freelance. Her writing focuses primarily on articles relating to parenting, pregnancy and travel. Raiford is a graduate of Saint Petersburg College in Florida.