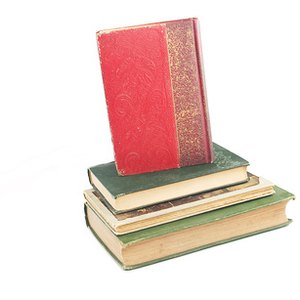 Donate both old and new books throughout Utah to enrich the lives of people in your community. From day care centers to prisons, there are multiple places in Utah where you can books and other reading materials. If you'd like to deduct the cost of the books that you donate on your tax return, estimate their worth and request a receipt when you donate.
Sort books to donate into the following categories: books for children, books for adults, textbooks and other educational materials.
Donate to low-income to children through the non-profit charity group "Reading Tree". Call (801) 560-7675 for information. They have locations throughout Utah, so they'll give you the address of the nearest drop off point. Donate books that are appropriate for children and in gently used condition.
Donate books to your local jail. The Utah County jail, along with many other jails, accept many kinds of books appropriate for adults, including educational and self-help books. The books can be in any condition, and they can help improve the lives of inmates.
Donate textbooks through the charity "Donate Textbooks". Call (801) 523-8069 to ask about their current needs and find a drop off location near you. Usually they're not interested in textbooks older than ten years if there are newer versions. Donate textbooks that were published more than ten years ago to your local jail, as even an old textbook can improve a prison education program.