How Do I Get Started in Penny Stocks?
by Lisa East Hunter ; Updated July 27, 2017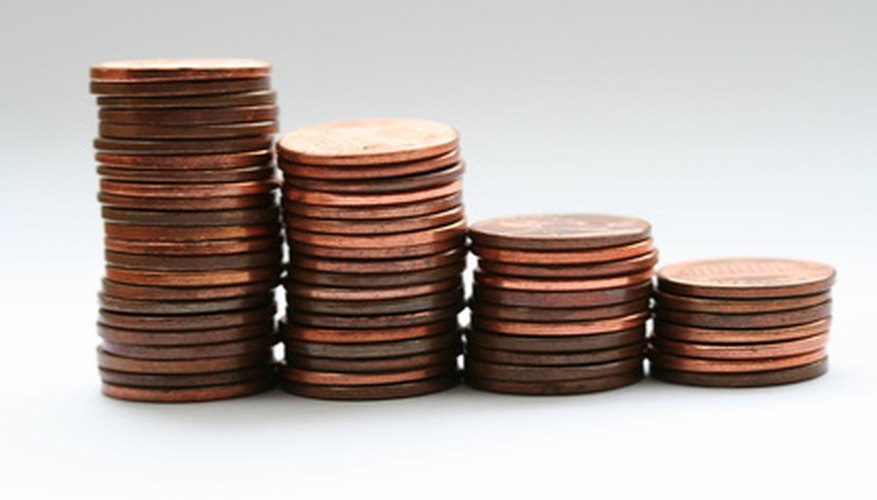 Penny stocks are stocks that are traded "over the counter," meaning they are not traded on the New York Stock Exchange or Nasdaq. The stocks are typically less expensive than other publicly traded stocks. There is no specific rule about the price. Some people consider penny stocks to be any stock that is priced less than a dollar while others cut the group off at a price of five dollars. Trading penny stocks can be risky. The stringent guidelines that are placed on NYSE stocks and Nasdaq listings are not enforced for penny stocks. Use caution when entering into the penny stock market.
Step 1
Sign up with a brokerage. Choose a reputable brokerage house that has been in business for long enough to prove that the company isn't a scam. Most brokerages charge a fee per trade. The amount they charge is usually linked to how much advice you receive from the brokerage house. Research the various options and choose a brokerage.
Step 2
Determine what kind of investor you will be. Penny stock investments will fall into one of two loose categories. Some you will want to buy and hold onto for a period of months or years. And some will be traded daily based on market fluctuations. There are also a wide range of options in between. Come up with a general investment strategy.
Step 3
Choose stocks based on your investment strategy. For stocks that you plan to hold on to for months or years, research the company thoroughly. Standard and Poor's provides financial information for all publicly traded companies. Penny Stocks will be included in this report. Choose stocks from reputable companies with a solid business plan and good management.
Step 4
Obtain recommendations from your broker or another source. You do not have to follow their advice, but you should review all available information before making a purchase.
Step 5
Purchase your stocks and track them regularly through your online trading account. Each stock will have a "bid" and an "ask" price. Penny stocks have a reputation for being highly volatile. Monitor your account closely to keep an eye on fluctuations.
Warnings
Because penny stocks are not as heavily regulated as other publicly traded stocks, the risk in significantly higher for scams and inflated pricing on the stock. Brokers will hype the stock to inflate the price and when it peaks, the stock will plummet in price. Beware of stocks that are not linked to a business you have thoroughly researched.