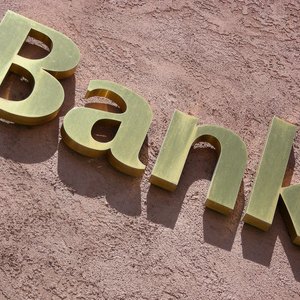 •••
bank roll image by John Sfondilias from Fotolia.com
For those who depend upon Social Security benefits and expect them to arrive on time each month, a lost check can be an unpleasant occurrence. The Social Security Administration will replace your check after a brief waiting period, but you might want to think about changing the way your benefits are issued to avoid the problem altogether.
Determine Your Payment Date
Social Security checks are issued on the third of each month for anyone who began receiving benefits before May 1997. If you started receiving benefits after that date, your checks are issued based upon your birth date. If your birth date is on the 1st through the 10th, your benefits are paid on the second Wednesday of each month. For birthdays that fall on the 11th through the 20th, checks are issued on the third Wednesday, and for birth dates ranging from the 21st to the 31st, benefits are paid on the fourth Wednesday of each month.
Reporting a Missing Check
Wait three business days after the date that you usually receive your check before reporting it as lost. To report the missing check, call the Social Security Administration (SSA) at 1-800-772-1213.
SSI Benefit Checks
Supplemental Security Income (SSI) checks are usually received on the first day of the month. If the first of the month is a Saturday, Sunday or a holiday, you'll receive your check on the last banking day of the previous month. If your check doesn't arrive on time, wait three business days before calling 1-800-772-1213 to notify SSA.
Consider Direct Deposit
SSA offers direct deposit for your benefits, which will eliminate the problem of lost checks. Your benefits will be placed directly into any account you choose. You won't have to make a trip to the bank to cash your check, and you'll receive your payment on time each month.
Enrolling in Direct Deposit
If you have Social Security retirement benefits and want to enroll yourself, visit the SSA website. If you receive Social Security retirement, disability or SSI benefits, enroll by calling your bank or credit union, calling SSA, completing a direct deposit form from the SSA and taking it to your bank or credit union, or using the Go Direct website at http://www.godirect.org/.
References
Writer Bio
Margaret Morris has a Bachelor of Arts in English with a concentration in creative writing from the University of Pittsburgh. She also holds a celebrant certificate from the Celebrant Foundation and Institute. Morris writes for various websites and private clients.