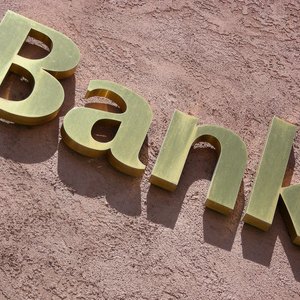 •••
bank roll image by John Sfondilias from Fotolia.com
You depend on your Social Security check, and, most of the time, the Social Security Administration (SSA) is dependable. Sometimes, things go wrong, and you need to know what to do about a lost Social Security check or missing Social Security direct deposit. The SSA has specific guidelines for what you should do about a missing check, stolen check or missing Social Security direct deposit.
Late and Lost Checks
The SSA has specific guidelines on what to do if your check does not arrive on time. The first thing they tell you to do is wait three days to see if the check was delayed in the mail. If you know that you have received the check, but then lost your Social Security check, then you should call the SSA office immediately. The SSA will put a stop payment on the lost check and send you a replacement check within ​15 days​.
They might send you a form or have you print or fill out one online. Before contacting the SSA, you should have the following information available:
Claim number of the payee
Period covered by the missing check
Name and address that should be on the check
Stolen Social Security Checks
To avoid the three-day wait, you need a good reason to believe your check was stolen as opposed to just being misplaced. If your check has truly been stolen, you should call the SSA immediately so they can place a stop payment on it as quickly as possible. No one can cash your check unless they have an ID, power of attorney or guardianship. Stolen checks rarely occur nowadays because the SSA no longer mails checks to most beneficiaries. Instead, most people receive a direct deposit or a debit card.
If your debit card was stolen, you should contact the SSA immediately so that they can turn off the card and issue you a new one. To use your debit card, the person who took it would have to have your PIN. One way to prevent this is to make sure that you never write your PIN on your card. For more information about a stolen check or debit card, you should contact the SSA.
SSA Direct Deposits
The SSA considers direct deposit to be the most secure way to receive your payment. There is basically no chance of it being lost or stolen. In most cases, federal law mandates that payments be made by direct deposit or to a debit card. With direct deposit, your money goes directly into your bank account.
If you have a problem and did not receive your direct deposit on time, or if you want to sign up, you can call the SSA at ​1-800-333-1795​. You can also create an online account to manage your direct deposit.
The most common reason for a direct deposit not to appear on time is if you recently signed up, changed your address or switched bank accounts. In this case, the deposit will "bounce back" to the SSA, and they will send you a letter in the mail with instructions on what to do. The time that it takes to get resolved depends on the nature of the problem.
If Your Check Turns Up
One thing to keep in mind is that if you tell the SSA your check was lost or stolen, they will take action immediately. If you tell them it was simply misplaced, they will not take action immediately to give you time to find it. If it happens to appear before the replacement check is issued, you should notify the SSA immediately.
If you have any issues with your Social Security check or direct deposit, you should call them at ​1-800-772-1213​ (TTY ​1-800-325-0778​) or contact your local Social Security office for assistance.
References
Writer Bio
Adam Luehrs is a writer during the day and a voracious reader at night. He focuses mostly on finance writing and has a passion for real estate, credit card deals, and investing.