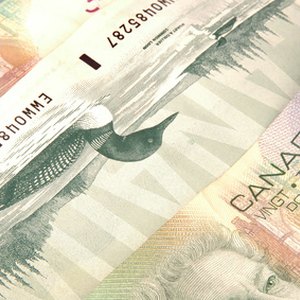 •••
canadian dollars image by Christian De Grandmaison from Fotolia.com
It is now significantly more difficult to send money to Cuba from Canada. And that's because Western Union stopped all money transfers from Canada to Cuba. Yet, it was faster, cheaper and much more convenient, especially for those sending lower monetary amounts.
For that reason, it is best to learn the names of money transfer apps and other methods that offer alternative ways of sending money to the region. In addition, you need to learn the basic financial rules and regulations that affect remittances to Cuba from Canada and other countries abroad.
International Wire Transfer via Banks
You can always wire money internationally via Canadian banks to your loved one in Cuba. For example, you can use TD Bank to send money to Cuba from Canada.
Below is the process you could use to do that.
If you intend to send money to your loved ones, you must create an eligible TD Canadian checking account in your locale to use its TD Global Transfer platform. Alternatively, you can create a line of credit or savings account in that bank. You can register for an eligible account via the TD app or EasyWeb.
It would help if the recipient has a Cuban bank account. With Western Union ceasing all its activities in Cuba and international credit and debit cards being generally unacceptable, the local bank account option is your loved one's best chance of getting money from you. But if they don't have an account, inquire whether their local bank would let them withdraw money if they provide appropriate identification.
Inquire for the Cuban bank details, including its name, address and SWIFT routing code or its equivalent. Also, ensure you have the relevant details of the recipient. That includes their official name and bank account number. In addition, provide the transfer amount and currency.

Put in the required details through your select platform. You will receive an estimate of how much the money you send will be, together with the transfer fees.

Once you verify all the details, you can transfer the money and use the TD Global Transfer transaction history to track the transaction until its completion. It will take ​one to five business days​ for the recipient to get the money.
You could also use CIBC bank to wire the money to Cuba.
The Cash Transfer Solution
Duales is probably one of the best cash transfer apps available online if you want to send money to Cuba from Canada. The payment solutions gateway enables you to send money anywhere within a day. And you can pay using email transfer, international wire and Interac Online Debit and through credit cards like Discovery and Visa to send the money to the recipient's local CUP account or have Duales deliver it in person.
To use the platform, you must create an account on Duale's website and verify it. And then, you will provide the recipient's details, select the payment method and transfer the money.
Currently, your loved ones will receive ​50CUP​ for every ​1 USD​ worth of money you send. Also, you will pay ​$10​ for every ​$50​ you transfer. For example, suppose you want to send 100 USD. In that case, you will need to pay $20, and your recipient will receive 5,000 CUP.
Another option is the green AIS debit card, which is available in Cuba and enables you to recharge it online. But you must open an account and create the card through well-known payment platforms, such as Fonmoney. You can also use EnvioDinero. And then, the recipient will pick up the card in a designated office in their locale.
Afterward, you can provide the relevant personal details of the recipient and your method of payment before transferring the money. The Cuban recipient can withdraw that money from an ATM or pay with the AIS card in their local stores.
The Cryptocurrency Solution
The names of money transfer options for Cubans will not be complete if we don't include digital payments or cryptocurrency solutions.
Thanks to technological advances, cryptocurrencies such as Bitcoin are now a valid form of payment. And Cuba recognizes them, which means you can send money to Cuba from Canada that way. You can use BitRemesas for that purpose. Other viable platforms include Cubacripto and Qbita.
To use this option, first, you must load the cryptocurrency platform e-wallet with Bitcoin or other acceptable currencies worth what you intend to send plus the transaction fees. And then, you provide the relevant details of the recipients.
In Cuba, crypto investors will bid on the best price in local currency they can offer that person. And they will deliver the amount to the beneficiary's bank account. The recipient will then withdraw the money once they provide all the required identification documents. Alternatively, the amount will be delivered physically.
The crypto exchange method is worth exploring because it enables you to send very low amounts of money, such as ​$10 to $20​. If you don't earn much, it presents a viable solution for supporting your loved ones.
Limitations When You Send Money to Cuba From Canada
You have to contend with several limitations when sending money to Cuba.
1. The Dual Currency
The biggest challenge concerning money transfer to Cuba is the dual currency system. Within Cuba, people use the national pesos, known as the Cuban peso or Peso Cubano (CUP), which cannot be converted to foreign currencies.
But the convertible peso (CUC) also exists. It currently exchanges at the rate of ​0.97 CUC​ for every ​1 USD​. In addition, it exchanges with CUP at a rate of ​24 CUP​ to ​1 Peso Cubano Convertible (CUC)​. It is also worth noting that CUC comes with a ​10 percent​ tax levied on it.
2. Familial Relations Restrictions
Most financial institutions that send money to Cuba tend to follow the U.S. limitations when dealing with the country. So it would be wise to stick to the family remittances regulations.
Based on those rules, you should only send money to close relatives who are individuals related to you by blood, adoption or marriages who are no more than three generations removed from you or from a common ancestor you share with them.
However, if that person is a member of the Cuban government, Cuban Communist Party or related to such parties, you cannot send money to them.
3. Monetary Limits
Generally, U.S. transfers are limited to a maximum of ​$1,000(USD)​ per person per quarter. If your financial institution is U.S-based or bound by U.S rules, that limit may apply even when you send money from Canada.
You can send money to Cuba from Canada using all the ways listed above. But it pays to do due diligence to determine what method is best for you and your loved ones.
References
Tips
Duales allows you to request a debit card for yourself or your beneficiary at no charge. Using a debit card can allow transfers to complete in as little as a few hours.
All of the services mentioned require proof of identification. If you are visiting the branch, make sure you have at least two forms of identification with you. If mailing proof, make sure copies are legible; Smart Transfer also requires copies to be notarized.
Warnings
Beware if sending funds in U.S. dollars that there is a 10 percent tax on American money. Canadian dollars are not subject to this tax.
Writer Bio
I hold a BS in Computer Science and have been a freelance writer since 2011. When I am not writing, I enjoy reading, watching cooking and lifestyle shows, and fantasizing about world travels.