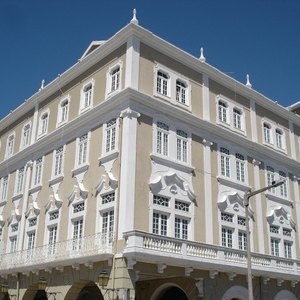 Even if you're planning on paying cash for your hotel stay, and even if you aren't arriving for weeks, a hotel will typically require you to provide a credit card number to make a reservation. In addition, the hotel might put a hold on your card even if you're not arriving for weeks.
Hotels do this to guarantee reservations and because you will need to provide a way for the hotel to charge you in the event you damage or steal items in the room. Understanding why you generally can't make a hotel reservation without credit card details will help you make reservations without using up too much credit on your card for too long.
Guarantees the Hotel Income
Many hotels let you cancel your room at no charge if you provide at least ​24 hours'​ notice. This typically happens when a hotel is not booked. If a hotel is booked, such as during a convention or a busy tourist season, you'll be charged for at least the first night of your stay if you cancel.
Giving your card to the hotel guarantees it will be paid if you no-show. Look at the cancellation and refund terms of each hotel and motel reservation you make to make sure you can cancel without penalty. In some cases, you won't be able to unless you find another hotel.
Covers Your Incidentals
Some hotels have mini-bars in their rooms, offer pay-per-view TV, have a restaurant that lets your charge meals to your room or has a business office or gym that comes with a fee. When you provide the hotel with a credit card, you can charge your incidentals to your room because the hotel is guaranteed payment.
Helps Cover Problems
If you damage or steal anything while you're staying at the hotel, the hotel can charge your card. If you disagree with the hotel's accusation, call your credit card issuer. If you dispute the charge, it's the hotel's word against yours. You will often get the charge removed; however, the incident will probably go into a permanent file with the hotel and you'll be banned from that hotel and any chain it's part of.
Makes Your Checkout Quicker
Some hotels have many people trying to check out at the same time, especially during a convention or on the weekends. Having your credit card information in their system allows desk clerks to check you out more quickly.
Putting a Hold on Your Card
In most cases, a hotel will place a hold on the amount of one night's stay on your credit card, explains the Warehouse Hotel. For example, you might want to make a ​$120-​per-night reservation for three nights for a stay that will last April 21 through April 24. You make the reservation on March 1. On March 1, the hotel will put a ​$120​ hold on your credit card.
This means that your credit card will guarantee payment of ​$120​ until your checkout date. This ​$120​ hold won't be part of your card balance and you won't pay interest on it, but you'll have ​$120​ less in credit to work with on your card. When you check out, the hotel will then run your card for the entire stay, including the nightly rate, taxes and any incidentals you charged to your room.
If you cancel in advance, the hotel will take the hold off your credit card (which can take a few days). Ask when your hold will be removed when you check in if you need to know when that will occur.
References
Writer Bio
Steve Milano has written more than 1,000 pieces of personal finance and frugal living articles for dozens of websites, including Motley Fool, Zacks, Bankrate, Quickbooks, SmartyCents, Knew Money, Don't Waste Your Money and Credit Card Ideas, as well as his own websites.