How do I Change a TriCare Provider?
by Jennifer Lahl ; Updated July 27, 2017
Items you will need
Sponsor's social security number
Sponsor's date of birth
Patient's date of birth
Tricare members can change their Primary Care Manager (PCM) at any time. However, members who wish to change a Specialty Care Provider will need to contact their PCM to request a change and the change will need to be approved by Tricare. Most Tricare plans will allow you to select a PCM at a Military Treatment Facility, or from a list of contracted civilian providers. You will need to know the type of plan you have before looking for network providers.
Step 1
Select a New Primary Care Manager. Go to a Tricare office at any Military Treatment Facility and ask to see a list of Primary Care Managers for your plan. You can also search for providers on the Tricare website. Answer three questions about your identity and then click on the link titled "Find out how to change your PCM." From there, you will be given instructions on how to access the provider database for your region and local area.
Step 2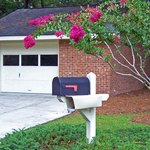 Complete a Tricare PCM Change Form. You can do this at a Tricare office at any Military Treatment Facility, or by downloading the form from the Tricare website and mailing it in. Instructions for downloading and filling out the form are available on the "Find out how to change your PCM" page. You will need to provide information including the sponsor's social security number and the sponsor's and patient's dates of birth. "The change will become effective once the application is received and processed by your regional contractor," states Tricare. When the change has been processed you will receive a confirmation letter in the mail.
Step 3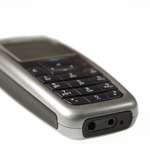 Contact the new PCM. Once you have received confirmation from Tricare, you can contact the new provider to schedule an appointment or to register and fill out paperwork with the office so you will already be in their system when you need an appointment.
Tips
Once you've selected a new PCM be sure to call their office to make sure that they are accepting new Tricare patients before you complete the change form.
Warnings
Only sponsors and their spouses can request PCM changes.
References
Photo Credits
armed forces flags image by Michael Eaton from Fotolia.com