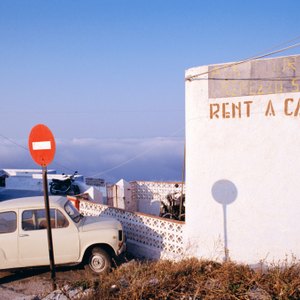 •••
Jupiterimages/Comstock/Getty Images
If you are traveling and need to rent a car you may be wondering if you need to purchase the car insurance that the rental car agency offers. Or if you do not have a car and rent cars periodically you may think that you have to purchase insurance since you do not have an auto insurance policy of your own. The high-pressured sales pitch at the rental car company can be overwhelming. And it may be tempting to opt out the insurance to protect yourself from being overcharged. But before you refuse rental car insurance there may be some questions that you should ask first.
Is Personal Car Insurance Needed to Rent a Car?
You do need auto insurance to rent a car. If you do not own a car of your own, you can purchase what is called a "non-owners policy." This type of policy will cover you in any car that you are driving. If you are frequently renting cars, the policy may be cheaper than purchasing the rental car company's insurance. You may still want to purchase the collision waiver at the rental counter since some non-owners policies do not cover collision damage.
Should You Purchase Insurance from the Rental Agency?
If you have a personal automobile policy, check your coverage to see if rental cars are covered. If so then you may be able to skip the rental agency's insurance. Some credit card companies also provide rental car coverage when you rent a car using their card. If you have a credit card that has rental car coverage and you have rental car coverage on your personal auto insurance plan then you may be able to reject the rental company's policy.
Consequences of Not Having Insurance
If you are in an accident while driving a rental car, the rental company will bill you for the damages. Typically, your auto insurance will pay first, and then if you have coverage through your credit card they will pay second, unless otherwise noted in your policy. If you do not have adequate coverage then you will have to pay out of your personal funds. The rental company could also bill you for every day that the car cannot be used. Considering the potential for liability, it is important to make sure that you have adequate coverage before renting a car.
Considerations
Rental car companies make money from selling insurance riders to renters. Sometimes the cost of the insurance is more than the daily rate. Read and review the terms before agreeing to anything. While your insurance may cover rental car damage, filing a claim with them could increase your rates and getting payment could be a daunting task. Purchasing the rental car company's insurance will insure that you are not liable for anything, including scratches, dents or accidents. If will also keep your insurance policy rates from going up.
References
Writer Bio
Adele Burney started her writing career in 2009 when she was a featured writer in "Membership Matters," the magazine for Junior League. She is a finance manager who brings more than 10 years of accounting and finance experience to her online articles. Burney has a degree in organizational communications and a Master of Business Administration from Rollins College.