How Do I Get a Free Annual Credit Score?
by Melody Hughes ; Updated July 27, 2017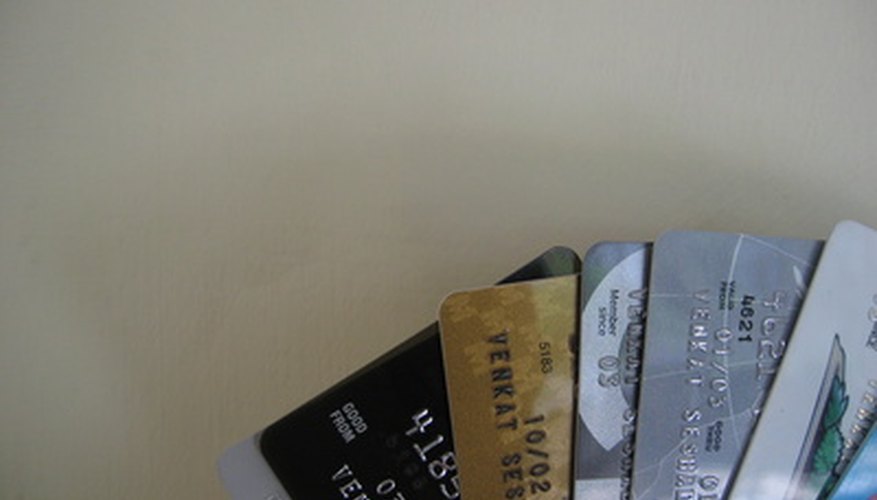 Items you will need
Personal information
Financial information
According to the Federal Trade Commission (FTC), the only official and legitimate website that offers a free annual credit report is Annual Credit Report. The FTC warns that other sites claiming to offer free credit reports typically entice consumers to sign up for free trials for financial services that quickly become paid subscriptions that may be difficult to cancel.
Step 1
Go to the Annual Credit Report website, select your state and click on the button to request a report.
Step 2
On the next page, enter personal information and click the "Continue" button. Personal information will include name, birth date, Social Security number, current address and previous address if you have not lived at your current address for at least two years.
Step 3
Select which reports you want to see. You can select any or all of the following reports: Equifax, Transunion and Experian. These are the major credit-reporting agencies.
Step 4
Select "Next" to view the first report.
Step 5
Review personal information on the next page and click the Continue button.
Step 6
Answer a few personal and financial questions to verify your identity. Questions vary, but usually include questions about previous addresses, loan companies presently or previously used and the payment amount on mortgage or car loans. On the next page select Submit Order Now.
Step 7
Click View and Print Your Online Report Online.
Step 8
After viewing and printing the report, choose the button that says "Return to AnnualCreditReport.com" to go back to see the next report selected.
Tips
If you do not want to access your credit report online, you can also call 1-877-322-8228 to request that a copy of your credit reports be mailed to you.