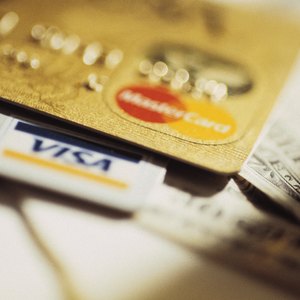 •••
Comstock/Stockbyte/Getty Images
The option of withholding payment for damaged goods is an important benefit that comes with using a credit card. When you receive something that is damaged, contact the merchant first. Whether you used a credit card or not, many merchants will be willing to replace the item or make a full refund. If the merchant refuses to fix the problem and you paid for the item with a credit card, you have extra legal protection that might allow you to dispute the purchase.
Contact the Merchant First
The first step after receiving damaged goods is to notify the business that sold the item. Damages can occur unintentionally in many ways, especially during shipping. Most businesses will accept responsibility for damaged goods and quickly process a replacement or refund.
Return the Merchandise
The second step is to ship or personally return damaged merchandise to the merchant. Even when a merchant is willing to replace a damaged item, it will routinely require that the item be returned first for inspection.
The Fair Credit Billing Act and Chargebacks
If you don't get anywhere with the merchant, find out if the purchase is covered by the Fair Credit Billing Act. This legislation provides a buyer with some legal protection with damaged merchandise. To qualify, the purchase must be at least $50, paid for with a credit card, and made in the buyer's home state or within 50 miles of his residence. Many credit card companies do not enforce the dollar or location limitation. If your purchase qualifies, contact your credit card company by phone or online to dispute the charge. If the credit card company agrees with your dispute, it will credit your account for the amount you paid. Most banks refer to this kind of refund as a chargeback.
Timing Is Important
Most merchants and credit card companies have strict time guidelines for handling returns and chargebacks after the initial purchase. For banks this is usually 60 days, but extensions up to 120 days are common. However, merchants are likely to require a return within a shorter period, usually 30 to 60 days.
References
Writer Bio
Stephen Bush is based in Ohio and has been a business finance consultant and writer for more than 30 years. Bush obtained a Master of Business Administration in management and finance at the University of California, Los Angeles.