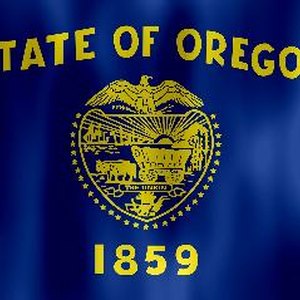 •••
oregon flag drapeau oregon image by DomLortha from Fotolia.com
Oregon workers protect their incomes by obtaining disability insurance and receiving benefit payments if they are unable to work because of sickness or injury. There are several types of disability coverages available from both the public and private sector; you can get a disability plan that pay benefits to you for several weeks or for the rest of your life.
Sources of Disability Benefits
There are several sources of disability coverages available in Oregon. You can apply to disability insurance companies directly for coverage; insurers sell short- and long-term disability coverages. Short-term disability, STD, plans cover you for temporary periods of time such as several weeks up to two years. Long-term disability, LTD, plans provide coverage for several years, or even permanently. You may also find these types of disability coverage through your employer. Another option is a disability program run by the Social Security Administration, SSA. This program, funded by your taxes, provides long-term disability coverage. You have to meet its definitions of disability and satisfy other requirements to qualify for benefits.
Public Employees' Benefit Board
If you're an Oregon public employee, you can purchase STD and LTD insurance coverages through the Public Employees' Benefit Board, PEBB. STD coverage has a waiting period of seven days, a maximum benefit period lasting 13 weeks and pays a maximum weekly benefit of $1,662. LTD coverage, which has a maximum benefit period of 42 months, has two waiting periods, 90 or 180 days, and two monthly benefit amounts, 60 or 66 2/3 percents of the first $12,000 of your pre-disability earnings, to choose from. Premium amounts are based on your earnings. You are not eligible for STD or LTD coverages through PEBB if you're a seasonal worker, temporary worker or a full-time member of the armed forces. Benefits are paid out tax free.
Taxation of Benefits
Your disability benefits are taxed under certain conditions. If you're covered under an individual or group disability plan, your benefits are taxed if insurance premiums are paid with pre-tax dollars. Your SSA disability benefits are taxable if you have wages, dividends or other forms of taxable compensation included in your household income. If your disability benefits and taxable compensation together exceeds $25,000, the IRS taxes 50 percent of your SSA payments at normal income tax rates; 85 percent are taxed if your income tops $34,000. If you're married, your combined household incomes can cause 50 percent of your benefits to be taxed if it surpasses $32,000; 85 percent of your SSA Benefits are taxed if your combined incomes exceed $44,000.
Payment Amounts
Individual and group disability benefits replace between 40 and 65 percent of your pre-disability salary, according to the Life and Health Insurance Foundation for Education. SSA disability benefit amounts are determined by your lifetime work earnings. The SSA calculates your benefit amount and sends you a yearly Social Security statement detailing how much you're entitled. The average disability check from SSA was $1,063 in 2011.
Disability Statistics in Oregon
In 2007, 82,612 workers in Oregon received disability benefits from the SSA. More than $652 million in disability and other SSA benefits were paid to Oregon beneficiaries each month that year. The Supplemental Security Income program, SSI, a federal cash assistance program, paid benefits to more than 55,000 disabled residents in Oregon in 2007. SSI paid $28 million in monthly disability benefits that year.