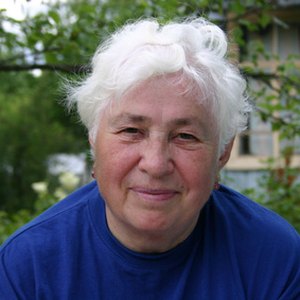 •••
elderly woman image by Anna Chelnokova from Fotolia.com
There are many types of assisted-living facilities that provide people with varying levels of care depending on their individual needs. Living in a facility gives elderly citizens a measure of security they may not otherwise have, as well as a sense of community. Regulations regarding the number of residents in a facility vary by state.
Independent Living
In independent-living centers, residents live in their own apartments. They may gravitate to such a community for safety reasons, or to live around people in their own age group. Often, complexes are gated, with a guard watching who comes in and out, and provide accommodations for seniors, such as bathtubs that are easy to get in and out of. Independent-living communities may hold activities for residents, such as outings and discussion groups. Some offer meals, transportation and cleaning services, according to Care Pathways.
Adult Foster Care Home
In an adult foster care home, one to five adults in need of care usually live with a caregiver licensed in the county or state where they live. In some states, the licensed caregiver may not live in the home, but is responsible for overseeing other staff who live there. Typically, foster care homes are for those who are not able to live on their own and need some degree of help and supervision. The standards to which the home is equipped will depend on residents' needs and the policies of the state and county where the home is located. More than one caregiver may be present to ensure adequate supervision and care.
Assisted-Living Home
An assisted-living home often houses 10 or fewer people, who live with a caregiver licensed in their county or state, or staff employed by the caregiver. The number of residents will vary by state and the extent of residents' needs. If residents have severe disabilities, for example, the number will be lower than if they have less-extensive needs. Residents typically need at least some supervision and assistance with daily living. Caregivers prepare meals and help residents with personal hygiene tasks. Like a foster care home, facilities should accommodate the needs of the residents. A home often includes showers with seats, raised toilets, beds with rails and similar amenities. Like foster care, this option provides a home environment for residents who prefer that option.
Assisted-Living Center
Assisted living centers provide apartments, like independent living centers, but offer more services. Plans vary, but most facilities offer a secure environment with help on hand in case of an emergency. Assisted-living centers usually provide all meals, transportation, cleaning services and help with daily tasks like bathing and taking medications. Apartments often have kitchens where residents can prepare their own meals if desired.
Nursing Home
Nursing homes provide more extensive care to individuals with greater needs, including 24-hour staff and in-room medical care, as required. Nursing staff typically administer medication and check on residents regularly. Staff escort residents to community activities and meals, or bring meals to the residents' rooms. Often residents have a roommate in a simple, hospital-like room with two beds and a bathroom.
Continuing Care Facility
A continuing care facility offers several housing options for when a resident's needs change. An individual might live independently in an apartment when she first moves in, then move to an assisted-living facility and later to a nursing home, according to the Medicare website.
Adult Day Care
An individual who lives with a caregiver can go to an adult day care facility while his primary caregiver is at work or unavailable. Adults can choose to have their elderly parents live with them, but bring them to a day care center as needed.
Home Care
A person can receive care at home rather than deciding to move to a specialized facility. In some cases a medical plan will pay for an in-home care attendant, which may or may not be more expensive than living in a facility, depending on the person's needs. Hiring a trained nurse round-the-clock, for example, will cost more than hiring someone to drive an individual to appointments and prepare meals.
References
Writer Bio
Melanie J. Martin specializes in environmental issues and sustainable living. Her work has appeared in venues such as the Environmental News Network, "Ocean" magazine and "GREEN Retailer." Martin holds a Master of Arts in English.