Difference Between Filing Single & Head of Household
by Gregory Hamel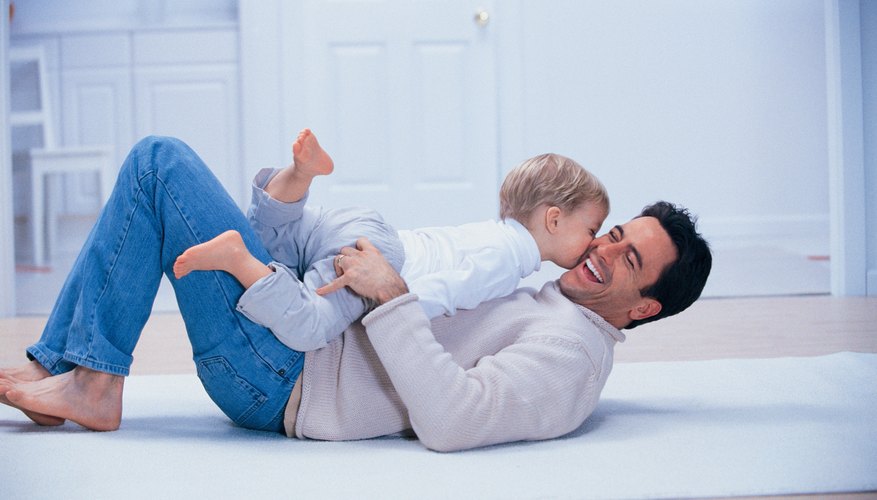 The Internal Revenue Service recognizes several tax filing statuses that influence the tax rules that apply to different taxpayers. "Single" and "head of household" are tax filing statuses available to individuals who are unmarried. Filing as head of a household gives you access to a larger standard tax deduction and wider tax brackets than those available to single filers, but you have to meet certain eligibility requirements.
Eligibility
Any unmarried person can choose to use the "single" tax filing status. To use the "head of household" status, you have to meet three requirements. First, you must be unmarried or "considered unmarried" on the last day of the year. You are generally considered unmarried if your spouse did not live in your home during the last six months of the tax year and you have a child who lived with you more than half the year. Second, you must have paid more than half the cost of keeping up a home for the year. Finally, a dependent such as your child or a qualifying relative that you support financially must have lived with you more than half the year. Your dependent parent does not have to live with you, however.
Filing Requirements
The Internal Revenue Service does not require you to file an income tax return if your annual income falls below certain minimum levels. The minimum tax filing requirement differs for single filers and heads of household. According to the IRS, single filers are required to file income tax returns if gross annual income is at least $9,750, while heads of household don't have to file returns unless gross income is at least $12,500.
Standard Deduction
The IRS grants taxpayers a standard deduction that reduces the amount subject to income tax. The standard deduction for single taxpayers is $5,950 for the 2012 tax year, while the standard deduction for heads of household is $8,700. The additional $2,750 standard deduction for heads of household can save hundreds of dollars on taxes. For example, if you face a 25 percent top tax rate, the extra $2,750 deduction would save $687.50. You cannot claim itemized deductions like the mortgage interest deduction or the deduction for property taxes if you choose to use the standard deduction, however.
Tax Rates
Single taxpayers and heads of household face different tax brackets. A single taxpayer faces a 10 percent tax rate on the first $8,700 of income, 15 percent from $8,701 to $35,350, 25 percent from $35,351 to $85,650, 28 percent from $85,651 to $178,650, and 33 percent between $178,651 and $388,350. A head of household pays 10 percent on income up to $12,400, 15 percent from $12,401 to $47,350, 25 percent from $47,351 to $122,300, 28 percent from $122,301 to $198,050 and 33 percent on income above $198,050 but less than $388,351.
Photo Credits
Comstock/Comstock/Getty Images