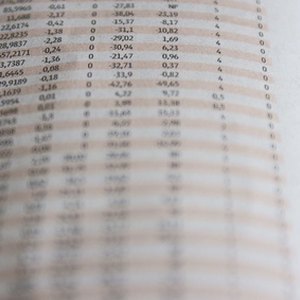 Understanding the securities broker or brokerage services definition would require you to learn what securities are and what brokers do or provide as services. These terms tend to be used within the investment world to refer to assets people want to buy and sell and the intermediaries that link investors to the investment markets.
Definition of Brokerage
A person or entity who acts as an intermediary and independently executes transactions on behalf of another party is a broker or brokerage business. Morgan Stanley is an example of a brokerage firm.
The key word is "independently" as a brokerage house is merely an intermediary between a buyer and a seller. Think of it as the middleman. An agent acts as a representative of a principal party when making a deal.
Investment advisors are an example of an agent. For example, investment advisors may be consulted for retirement planning. Therefore, securities brokers are intermediaries who facilitate the transactions between sellers and buyers of securities.
Although there are several types of transactions of brokerages, securities brokerage firms are what first come to mind.
What Are Securities?
Generally, a security is an asset or financial instrument that has value and is tradable. You can buy or sell it. Some are found on the stock market but there are others available.
Types of securities include bonds, stocks, Treasury notes and derivatives such as options and futures. In addition, securities also include oil-drilling program interests.
Brokerage Firms Need Licenses
The SEC is the governing body over the way American securities markets and brokers operate. They regulate and insist that brokerage firms and individual brokers have a fiduciary duty to act in the interest of their customers.
Stockbroker Services
The title of a broker depends on the asset classes they deal with. So, concerning the stock brokerage meaning, it refers to the provision of intermediary services between market exchanges (like NASDAQ) and investors who want to buy and sell stocks. However, firms providing these services will also facilitate the trade of other securities such as mutual funds and bonds.
When looking for securities brokerage services, consider the range of services and how the broker executes their mandate before deciding. Below are the main types of security brokerage service providers.
Full-Service Securities Brokerage House
A full-service securities brokerage firm is a company that executes securities trades for its clients and also provides an array of supporting financial services. These additional services may include the provision of market research, retirement planning and tax advice. Because full-service brokers provide comprehensive securities brokerage services, they usually charge higher fees or commissions.
If you want to leave your investments to professionals altogether, these are the best types of brokers for you. However, you should prepare to pay charges for their tailored services.
Discount Securities Brokers
A discount securities brokerage firm executes trades on behalf of its clients but does not provide other types of financial services. As a result of their limited offerings, discount brokers tend to cost less. Further, their charges are usually in the form of a salary instead of a commission.
Online Brokers
Online brokerage firms enable investors to trade online with no face-to-face meetings. If you opt for online brokerage services, you do not need to phone your broker or trust them to decide for you. You can execute your trades while managing multiple positions if you like.
Since online brokers do not need huge brick-and-mortar offices, their fees tend to be lower. So, if you want greater control over your investment decisions while paying fewer fees, consider online brokerage firms.
Robo-Advisors
Robo-advisors are automated online investment platforms that utilize computer algorithms to pick assets and manage investment portfolios on behalf of their clients, explains the SEC. These tend to mainly include ETFs and index funds. Due to their automated asset selections, which depend on the answers you provide in a questionnaire, these are suitable for new investors or those who prefer a hands-off approach.
You should consider robo-advisors if you have little money and do not want to pay too much to invest it. That is because the automated platforms tend to accept lower minimum deposits while charging less for their services.
Broker-Dealers
Broker-dealers not only execute trades on behalf of their clients but also on their own behalf. Some work as discount brokers, while others fall under the full-service broker category.
Securities Brokerage: Protection
The Securities Investor Protection Corporation (SIPC) protects your cash and securities if you trade through regulated brokerage firms. That protection will cover up to ‌$500,000‌. Plus, that includes ‌$250,000‌ protection for any cash within your investment account, regardless of your residency or citizenship status. So, you may want to research and come up with a regulated brokerage firms list under SIPC before settling on a trading platform.
Investing in securities is an excellent way to grow your wealth. But it helps to find a regulated brokerage firm to do business with to safeguard your money. Also, it would help if you considered the overall costs of investment transactions compared to what you make and the services you receive before deciding on the best broker for your needs.
A Different Type of Brokerage
There are other firms in the business of a broker. They are not security brokers and have various areas of specialization. These include:
insurance brokers
mortgage brokers
real estate brokerages
forex brokerage services
leasing brokerage services
But all brokerage firms are usually subject to regulations. These are based on the type of brokerage
Specialized Brokers Regulated and Licensed
Even brokers who are not securities brokers need to be licensed. They also have a fiduciary duty to act in the best interests of their clients. Each brokerage business has a governing body that regulates them. For example, an insurance broker is regulated by a state insurance commission.
Choosing a Securities Brokerage
Interest in investing has increased in the last few years. Whether it be investing for college or retirement, choosing the right broker is imperative. Before you choose or open a brokerage account, you should conduct some research.
Start with verifying that the brokerage house is registered with the SEC or state securities regulator. A registered broker must follow specific fiduciary rules that protect you and your investments. The SEC has a tool that lets you check your investment professional. It will tell you whether they are registered and give you some professional background information.
You could also check with the Financial Industry Regulatory Authority (FINRA) to see if there have been any complaints against a broker. FINRA is a government-authorized nonprofit organization that monitors broker-dealers.
Next, decide how much you want to be involved. Do you want recommendations as to what investment to buy, or do you want to go it alone? If you want some advice, a full-service brokerage house might be the way to go. But if you just want to make financial transactions that are not time specific, without any help, you may want to use a discount broker or a robo-advisor.
Lastly, consider your budget. A broker makes a commission from what you buy or sell. A full-service brokerage is going to charge more than a discount broker.
Conflicts With a Brokerage House
Since you pay a broker commission for every transaction you place, there might be a perceived conflict of interest on the part of the broker. In other words, if they suggest you sell or buy, they might have their own monetary motives.
That's another reason to make sure that the broker you choose is registered. It forces fiduciary responsibility on the brokerage firm's part. And it helps in eliminating that conflict.
References
Writer Bio
I hold a BS in Computer Science and have been a freelance writer since 2011. When I am not writing, I enjoy reading, watching cooking and lifestyle shows, and fantasizing about world travels.