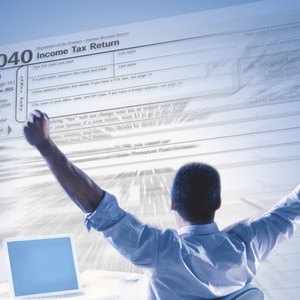 •••
Comstock/Stockbyte/Getty Images
What Is a Standard Deduction?
What Are Itemized Deductions?
Above-the-Line Deductions for Single Taxpayers
Taking the IRA Deduction
Getting a HSA Deduction
Self-Employed Tax Deduction
Student Loan Interest Deduction
The Alimony Deduction
Business Expenses Deduction
Early Withdrawal Penalty
Other Deductions for Single Taxpayers
Medical Expense Deduction
State and Local Taxes
Mortgage Interest Deduction
Deducting Gifts to Charity
References
Writer Bio
Billie Nordmeyer is an IT consultant of 25 years standing. As a senior technical consultant for SAP America and Deloitte Touche DRT Systems, a business analyst, senior staff, and independent consultant, Billie has worked across the retail, oil and gas, pharmaceutical, aeronautics and banking industries. Billie holds a BSBA accounting, MBA finance, MA international management as well as the Business Analyst and Software Project Management certificates from the Cockrell School of Engineering at the University of Texas at Austin.