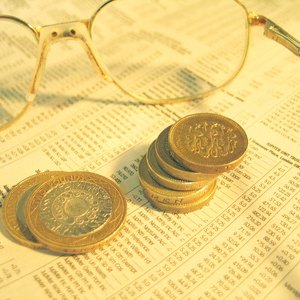 Human behavior is somewhat predictable when you look at macro patterns, and the stock market demonstrates these behaviors and trends. There has been some research into what the best days and times to trade stocks are, but this information should never override due diligence. Just because these overall trends seem to be present, it means almost nothing when it comes to the behavior of individual stocks. First, let's explore a few of the basics and resources.
Best Stock Websites
Regardless of when you decide to buy or sell stocks, having reliable, up-to-date information is the key to success. Here are a few of the best stock websites, but there are many more.
​The Motley Fool:​ This website is good for retail investors and has a plentiful library of information for beginning and experienced investors.

​Yahoo! Finance:​ Yahoo! Finance is an excellent site for getting up-to-the-minute prices and the latest news. It also has an excellent selection of screeners. You can also sign up for a free account and create watchlists and portfolios.

​Metastock:​ This site is good for the experienced investor who wants deep technical analysis.

​Morningstar:​ Morningstar has been the standard for accurate information. It is a source that professionals rely on, but the retail investor will also find it useful.

​Seeking Alpha:​ Seeking Alpha is an information-rich site for many types of investors. It offers excellent free information and more in-depth information for paid subscribers.
Best Stock Broker Apps
Which stock broker apps are best for you depends on a few factors. The first is your experience trading stocks and with the markets. The second depends on the type of trading you intend to do. For instance, if you are a day trader, you might prefer a certain app, but if you are a long-term investor, you might prefer a different one.
The most important factor is to do your research before choosing a brokerage app. Here are a few of the more popular brokerage sites and apps.
TD Ameritrade
Webull
Fidelity
SoFi
Robinhood
JP Morgan
E-Trade
Acorns
ZacksTrade
Monday May Not Be Good
Now, let's get on with when is the best day of the week to sell stocks. The market does seem to experience a daily cycle. Volumes tend to be higher at the beginning and end of the day and lower in the middle of the day. The morning might not be the best time to buy stocks as volatility is higher.
Although there is little evidence, there are people who believe the market seems to drop on Mondays. The reasoning is that bad news tends to be released over the weekend. Monday mornings are said to be the worst unless you are a bargain hunter and want to take advantage of some good prices.
What About Fridays?
Prices tend to rally on Friday afternoons, which means this is the best time to sell. If the Friday falls before a three-day weekend, they can be especially good. It is also worth noting that stocks tend to experience a holiday rally between Christmas and New Year's Day.
Now you know the best day of the week to sell stocks, the best stock broker app choices and the best stock websites for information. Keep in mind that this advice should not be relied upon for your entire stock strategy, and you should always do thorough research before making any investment decision.
The best day to trade stocks should be taken into consideration with all the other information you discover about the company or your investment instrument. This information does not represent stock advice and you are encouraged to contact a professional or do your own research.
References
Writer Bio
Adam Luehrs is a writer during the day and a voracious reader at night. He focuses mostly on finance writing and has a passion for real estate, credit card deals, and investing.