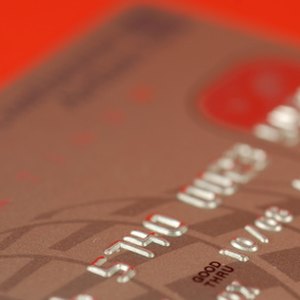 It's easier to take control when you know what's on your credit report. Banks, credit card companies and mortgage lenders all look at your report when deciding whether to offer you credit, so it's helpful to see what they can see. Federal law allows you to get a free copy of your credit report once every 12 months from each of the three national reporting bureaus.
Who Compiles Credit Reports?
In the U.S., companies called consumer reporting agencies (CRAs) compile information on how well you manage your loans and pay your bills. The three main CRAs are Equifax, Experian and TransUnion. Each of them holds a file on you, and that information forms the basis of your credit report, although the reports may be different as not every lender reports to each credit agency.
Credit accounts, such as the credit cards and bank loans you have taken out as well as utility company accounts, mobile phone accounts and other debts
Names of people who are associated with you financially, for example, because you've taken out joint credit
Public record information like bankruptcies, foreclosures, tax liens and court judgments
Details of missed or late payments
When you apply for credit, you give permission to the credit provider to check your credit report. They use this to figure out how well you manage credit and to assess the risk of lending to you.
How to Get Your Free Credit Report
A federal law called the Fair Credit Reporting Act allows every U.S. resident to get one free copy of their credit report every 12 months from each of the three CRAs. It's an easy process: simply visit AnnualCreditReport.com and follow the instructions on the screen. You'll have to answer some security questions to make sure you are who you say you are, such as who your utility provider is. Reports ordered online are available immediately.
Another option is to call toll-free 1-877-322-8228 or print and mail a request form to Annual Credit Report Request Service, P.O. Box 105281, Atlanta, GA 30348-5281. In each case, your report should be mailed to you within 15 days.
You can request a copy of all three reports at the same time using any of these methods.
Sign Up with the Three Agencies
Each of the three consumer reporting agencies also makes it easy to order your annual credit report online for free. Do this by visiting the website of the relevant CRA; you may have to sign up for an account:
Some people can get an extra free report, in addition to their free annual report, if they meet certain criteria. Basically, if you've been denied credit in the last 60 days based on information that's in your report, or you think that you may have been the victim of fraud or identity theft, then you can order another report for free. Recipients of welfare assistance and the residents of certain states are also eligible for additional reports.
Other Free Sources
Until April 2021, all three CRAs are supporting consumers through the COVID-19 pandemic by offering free weekly credit reports online. You can access these reports through the relevant agency's website or centrally through AnnualCreditReport.com.
A number of credit and budgeting apps now offer free credit report cards and scores that you can pull up as often as you like on your smartphone. While they may not give you the official version of events, these apps can be helpful for managing your credit. Popular options include Credit Karma, Credit Sesame and Mint.
References
Resources
Writer Bio
Jayne Thompson earned an LLB in Law and Business Administration from the University of Birmingham and an LLM in International Law from the University of East London. She practiced in various "big law" firms before launching a career as a commercial writer specializing in finance and tech. Her work has appeared on numerous financial blogs including Wealth Soup and Synchrony. Find her at www.whiterosecopywriting.com.