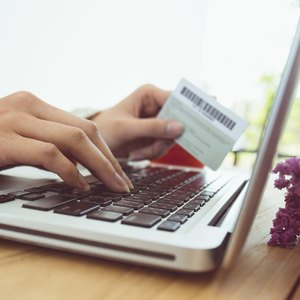 •••
Chalermphon Kumchai / EyeEm/EyeEm/GettyImages
There are no hard-and-fast rules when it comes to credit card refunds. That's because refunds are often processed at the mercy of the merchant. Many will issue refunds immediately, ensuring that the credit shows up in the customer's account a few days later. However, other merchants take their time, electing to process refunds several weeks later.
It's Up to the Merchant
In general, merchants are not required to issue a credit card refund within a specific amount of time. As a result, there is a lot of inconsistency among merchants. Many will process a refund within a few business days, while others will wait upwards of two weeks or longer. Even worse is that in some situations, companies don't process the refund at all, forcing customers to file disputes with their credit card companies in the hopes of finally getting their money back. Even after a merchant issues a refund, the customer must then wait for the credit to appear on her account, which can take additional time.
Speeding Up the Process
Merchants typically require refunds to be issued using the same method as the original debit. This means that if you paid with a credit card, the merchant will likely require you to receive your refund by credit card. However, not all merchants have the same rigid stance. Many will provide an alternative refund method, such as cash, but only if you request it. Additionally, sometimes a refund takes longer because the person issuing the credit is not complying with store policy. Therefore, it's always helpful to review the merchant's policies and note any discrepancies. A simple phone call to headquarters, speaking with management or writing a letter can often speed up an otherwise slow process.
Billing Disputes Take Longer
If you're not returning an item, but instead are fighting a billing error you've spotted on your credit card statement, then it may take even longer to get a refund. The Fair Credit Billing Act gives you the right to dispute transaction that list the wrong amount and transactions where you never received the goods or services in the way you were promised. To use these rights, you have to write a dispute letter to the credit card company within 60 days of receiving the bill with the error on it. The credit card company then has two billing cycles – for most people, that's around 60 days – to resolve the complaint. In total, it could take around four months to get the transaction cancelled and refunded.
References
Writer Bio
Based on the West Coast, Mary Jane Freeman has been writing professionally since 1994, specializing in the topics of business and law. Freeman's work has appeared in a variety of publications, including LegalZoom, Essence, Reuters and Chicago Sun-Times. Freeman holds a Master of Science in public policy and management and Juris Doctor. Freeman is self-employed and works as a policy analyst and legal consultant.