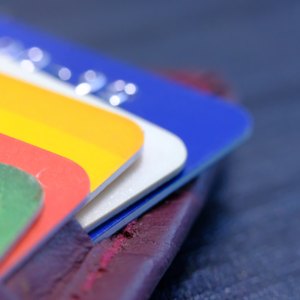 •••
Towfiqu Photography/Moment/GettyImages
With so many credit card options available, card companies need to appeal to people's needs, lifestyles and interests to stand out and gain new customers. While they can offer cash-back and discount programs to interest frugal shoppers, they can also advertise perks like upgraded flights and discounted hotel rooms to attract frequent travelers. Focusing on balance transfer and reduced interest charges can bring in customers from other credit card companies, while marketing to people based on credit history can appeal to customers who want to build their credit or obtain special benefits for their good credit.
Targeting Specific Groups
Students are a common group for card companies to target. While things have changed since the Credit CARD Act of 2009 banned offering college students physical gifts in exchange for applying for credit cards, card companies still target college students and alumni through traditional and university co-branded credit cards. Such cards may feature the university's logo, accept applicants with no credit history or offer promotional interest rates that appeal to students with limited income.
Retirees and people with special interests are also target markets. For example, Chase offers the AARP cash-back credit card to appeal to retirees who are members of the organization. To attract customers who like to travel, companies like airlines, hotel chains and motor vehicle manufacturers partner with card companies to offer cards with benefits like priority airport lounges, room upgrades and special gifts for purchases.
Offering Rewards Programs
By giving customers cash back or points, credit card companies can use rewards systems to gain new customers and keep them. One common perk is to receive an amount of cash back or points after spending a certain dollar amount within the first few months of having the card. Customers can either apply that cash back or points toward their card balance, or they can redeem them for gift cards and other items in the card company's online redemption center.
In addition to this initial perk, card companies may continue to offer rewards points or dollars based on the customer's purchase amount and type. For example, cardholders may receive 4 percent on restaurant purchases, 2 percent on gas purchases and 1 percent on all other types of purchases. Some companies such as Chase offer rotating rewards categories to target customers who shop at certain times of the year, such as giving additional cash back for shopping at major clothing retailers during the winter holiday months.
Offering Lowered Interest and Fees
To target new customers who plan to make major purchases or transfer balances from other cards, card companies sometimes offer a period of several months to over a year where cardholders pay no interest or have a reduced rate. Customers can use that time to pay off the card before the promotional period expires, and higher interest charges begin to apply. While Experian reports that balance transfers often come with a fee of around 3 to 5 percent of the amount, card companies may waive it to gain new customers. Cards with annual fees may also have the fee waived for the first year to reduce the burden on the new customer.
Targeting Retail Shoppers
Credit card companies partner with major retail stores like Kohl's and Walmart to offer branded cards and special perks for shoppers. While some of these credit cards are only usable at the store's location and website, others have the logo of Visa or MasterCard and work anywhere that accepts those major card brands. Card companies commonly offer a flat rate or percentage discount on the first store purchase to attract new customers. Additional benefits like special discount offers throughout the year and cash back on future purchases appeal to the store's frequent shoppers.
Targeting Based on Credit Score
Card companies offer specific credit cards to attract new customers who have no credit or bad credit and want to improve their credit history. Some of these are secured cards that require a security deposit or bank account hold and may charge higher interest rates than unsecured cards do. Other cards for bad credit might come with annual fees or offer little or no rewards.
Customers who have very good to excellent credit are targets for card companies that offer preferred, gold, platinum or signature cards. These cards tend to come with higher rewards, special perks, lower interest rates and cash introductory bonuses. However, card companies may charge high annual fees of up to several hundreds of dollars for these exclusive benefits. For example, American Express reports an annual fee of $550 for its American Express Platinum card.
References
Writer Bio
Ashley Donohoe has written about business and technology topics since 2010. Having a Master of Business Administration degree, bookkeeping certification and experience running a small business and doing tax returns, she is knowledgeable about the tax issues individuals and businesses face. Other places featuring her business writing include Zacks, JobHero, LoveToKnow, Bizfluent, Chron and Study.com.