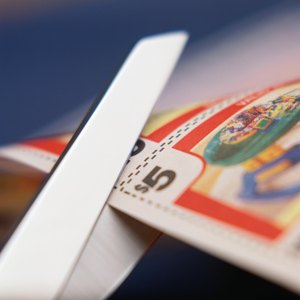 •••
Stockbyte/Stockbyte/Getty Images
Couponing has become a popular way to save money. There are television shows, radio shows and numerous blogs about saving money through couponing. Coupons can be found in the newspaper, magazines, online and in the U.S. mail. Some companies such as Costco will send you a coupon booklet just because you are a member of their shopping club. There are coupon books, such as the Entertainment Book, that can be purchased online and mailed to you. There are also many free coupon books you can order online to be shipped to you via the U.S. mail.
Visit the website for the product in which you are interested. For example, if you use any of the SC Johnson products such as Scrubbing Bubbles or Shout, you can register on its website for free coupon books. Coupon books are mailed a few times a year. The company also sends some to the email address you provide.
Complete the registration form on the company's website. Most companies ask for your name, address, phone number, and email address.
Complete any other information section required to order the coupon book. Some sites ask about products you prefer. This helps them customize offers for you. Hit "Submit" or "OK" to complete registration and wait for your coupon book to arrive in the mail.
References
Writer Bio
Jennifer Holik, a professional genealogist, has been writing professionally since 2009. She writes for Chicago-area genealogy society publications. Holik has a Bachelor of Arts in history from the Missouri University of Science and Technology.