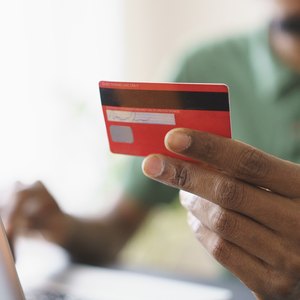 •••
Halfdark/fStop/GettyImages
There is a three-day cooling off period that often gives you the right to cancel purchases made in your home or at a seller's temporary location like a trade show. The rule only applies to certain types of purchases. In other cases, if a merchant doesn't give you what was promised in a credit card transaction, you can often dispute the charge with your credit card company.
Depending on the circumstance, consumers have the right to cancel a credit card purchase within 72 hours.
The Cooling-Off Rule
If you buy something from a salesperson who comes to your home or at a temporary location, such as a trade show or hotel ballroom exhibit, you often have the legal right to cancel the purchase within three business days under the Federal Trade Commission's Cooling-Off Rule.
The rule applies whether you paid by cash, check or credit card, but the purchase must have been for at least $25 if in your home or at least $130 if at another temporary location. You need to notify the seller in writing, postmarked by midnight on the third business day after the sale. Saturdays count as business days, but Sundays and federal holidays do not.
The rule doesn't apply to real estate, securities like stocks and bonds, insurance contracts, arts and crafts sold at places like fairs or malls or to motor vehicles sold at a temporary location if the seller has a permanent place of business. It also doesn't apply to repairs and maintenance, to emergency purchases or to items not intended for personal, family or household use.
Under the rule, the seller has 10 days to return your money or check, make arrangements to pick up whatever you bought and return any items you may have traded in as part of the transaction. Within 20 days, the seller is required to pick up the purchased items or reimburse you for shipping expenses.
Some states may have more generous laws that apply as well. If a a seller violates the rule, you can file a complaint with the FTC.
Credit Card Disputes
If you're unhappy with a purchase made with a credit card and you can't resolve the issue with the seller directly, you may be able to get a refund through your credit card company.
Under federal law, you can dispute charges over $50 made in the same state as your billing address or 100 miles from your address, but many credit card companies allow for disputes in other cases, too. You can often dispute a charge by phone or online, but it can be a good idea to confirm in writing as well. It's best to dispute the charge before paying the bill on which it appears.
Some credit card companies will attempt to help you negotiate with the merchant, and often you will not be required to pay the disputed balance in the meantime.
References
Writer Bio
Steven Melendez is an independent journalist with a background in technology and business. He has written for a variety of business publications including Fast Company, the Wall Street Journal, Innovation Leader and Ad Age. He was awarded the Knight Foundation scholarship to Northwestern University's Medill School of Journalism.