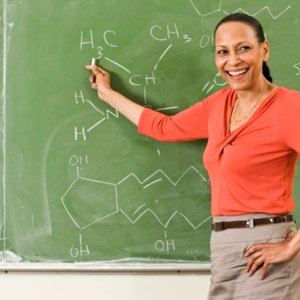 •••
Jupiterimages/BananaStock/Getty Images
In 2010, Tennessee was home to 2,915,750 employed individuals with an average hourly wage of $16.28 according to the May 2017 State Occupational Employment and Wage Estimates for Tennessee published by the Bureau of Labor and Statistics. However, a low income in the state doesn't necessarily reflect wages that fall below the state's averages, but one that dips near or below the national poverty limits or the salary norms for a particular occupation.
With an average household income of roughly $46,547 in 2016, Tennessee's low income status may fall beneath national averages.
Median State Income
According to the U.S. Census Bureau, the average household in Tennessee had an income of $48,547 in 2016, which fell short of the national median income of $57,617 by 16 percent. Additionally, the state has a higher population of low-income individuals than the country as a whole. More than 17 percent of Tennessee residents lived below the federal poverty line in 20017 whereas 14.3 percent lived in poverty nationally.
Geography and Demographics
Although Tennessee's standard income is lower than much of the rest of the U.S., this income isn't representative of average salaries across the state. For example, residents living in the affluent Williamson County outside Nashville have the highest incomes in the state and are among the highest in the nation, as well. In 2010, Forbes named Williamson County as the 17th richest county in the country, with median household incomes of $88,316 annually. In 2017 that had dipped to $87,832, but was still the highest in the state. On the other hand, individuals in Hancock County near the Virginia state line are among the lowest incomes in the state, with an average of just $23,125 in 2017, according to FairTaxation.org.
Public Assistance Information
Tennessee offers public assistance to low-income individuals and families that live below or just above the federal poverty standards published each spring by the U.S. Department of Health and Human Resources. For example, low-income children receive free healthcare through the Tennessee Medicaid program as long as their household income is below 100 percent of the federal poverty level, or FPL. Children under six have more liberal income limits of 133 percent FPL, while pregnant women and infants under age one are least restricted, with acceptance levels set at 185 percent FPL. For 2018, the federal government placed the federal poverty limit at an annual income of $25,100 for a family of four, though this number changes year to year. Other subsidies, such as home energy assistance and food stamps, are also available to low-income households, though eligibility guidelines for these programs vary.
Occupation and Wage Data
Despite state income averages and national poverty standards, Tennessee residents also measure salary according to average wages paid according to occupation in the state. Even if a worker's income exceeds geographic trends, he has an occupationally low income if his earnings fall below the vocational salary standards published online in the United States Bureau of Labor and Statistics Occupational Outlook Handbook. For example, lawyers in Tennessee have average annual salaries of $129,830 and earnings significantly less than that average may be considered low-income. On the other hand, the standard is lower in nearby Louisiana, where lawyers only average $101,170 per year.
References
Writer Bio
Allison Westbrook is an experienced writer of three years with a passion for creating relevant articles for a wide readership. She attended Kilgore College and majored in English. Allison's articles have appeared on such websites as eHow and Trails.com. Her reflective writing angles deliver focused and consistent content.