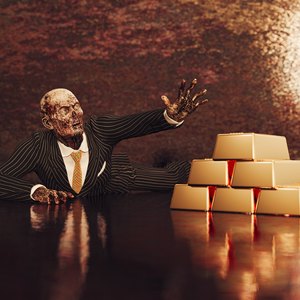 •••
Donald Iain Smith/Photodisc/GettyImages
Vanguard is a well-known investment company that primarily sells mutual and index funds. Investors recognize Vanguard as having some of the lowest expense ratios in the industry, and the firm has continued to lower expenses on some of its funds in recent years amid competition. The Teacher's Insurance and Annuity Association, known as TIAA and formerly known as TIAA-CREF, is also a mutual fund investment company that tends to provide more services to institutional investors, such as teacher retirement plans. Both companies provide similar services as far as helping investors prepare for retirement, though there are some key differences as well.
While both Vanguard and TIAA are investment companies, there are critical distinctions between them, including their expense ratios, fee structuring and product offerings.
Exploring the Story
The TIAA organization was founded in 1918 to provide life insurance and retirement benefits for teachers. It formed CREF, the College Retirement Equities Fund, in 1952 to enable educators to invest indirectly in the market to earn greater returns.
Vanguard was formed by investor John Bogle in 1974, and in 1976 it introduced the Vanguard 500, considered the first, low-cost index fund that enabled investors to track a market index as opposed to investing in particular stocks or relying on high-priced stock pickers to direct their investment.
A History of Satisfied Investors
Both Vanguard and TIAA have a history of satisfied investors in their 401k plans and other investment opportunities. Consumer research firm J.D. Power and Associates reported in 2018 that Vanguard received its highest satisfaction numbers in a survey of self-directed investors, meaning people who have some contact with an investment advisor but no primary advisor guiding their investments. TIAA set a new record for its own customer satisfaction scores in 2017.
Life Insurance Options
TIAA sells life insurance and offer a variety of insurance plans, from term life products to permanent life insurance plans that don't expire. Vanguard strictly sells investment products and does not carry insurance products.
Investment Expenses
Vanguard, as a company, has a history of keeping investment expenses in its mutual funds lower than most other companies. The expenses are lower because Vanguard fund managers tend to hold investments longer than other companies, saving on sales charges and capital gains. According to InvestmentNews, Vanguard equity funds have an average expense ratio of 0.18 percent, which is 82 percent below the industry average. TIAA's expense ratios range from 1.34 percent, to merely 0.05 percent on the lowest fee funds.
Exploring Index Funds
Vanguard developed the concept of the low-cost, index mutual fund. An index fund invests in stock mixes that match a certain index, such as the Standard and Poor's 500. A S&P 500 index fund would purchase each stock listed in the S&P 500. Since these funds hold these investments and do not trade them unless the index changes, the sales and management expenses are much lower with an index fund, and these lower expenses significantly improve the return on investment.
References
Resources
Writer Bio
Craig Woodman began writing professionally in 2007. Woodman's articles have been published in "Professional Distributor" magazine and in various online publications. He has written extensively on automotive issues, business, personal finance and recreational vehicles. Woodman is pursuing a Bachelor of Science in finance through online education.