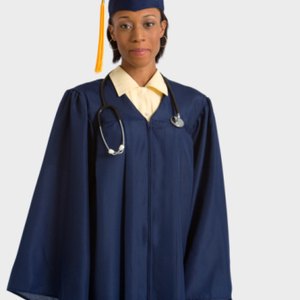 •••
Jupiterimages/Creatas/Getty Images
Due in part to the growing number of non-traditional students, many colleges and private organizations are offering grants and scholarships to older women and minorities. Non-traditional is the term schools use to identify students who are older than their just-out-of-high-school peers. Black women over the age of 50 may find the number of grants open to them very surprising. Even more interesting is that statistics show that women have a greater success rate in undergraduate programs than men. If you are an African American woman over 50, the time may be right for you to obtain the degree you've always wanted.
Where to Start
The first step in finding grants is to fill out a Free Application for Federal Student Aid or FAFSA. Completing this form automatically submits you for Federal Pell Grant eligibility. Pell Grants are income-based grants and are open to everyone regardless of age or race. If you qualify for a Pell Grant you may also be eligible for a Supplemental Opportunity Grant. Submission for this grant is automatic with the completion of the FAFSA. Women interested in attending a women's college will also find many college-specific grants open to them. Spelman College, Wellesley College and Bennett College all offer grants to women based on merit and need regardless of age. Spelman and Bennett Colleges are both historically black women colleges.
Grants for Black Women
Black women should continue their grant search by visiting the United Negro College Fund website. Many grants and scholarships are available on the site with no age preferences. The NAACP (National Association for the Advancement of Colored People) offers links to grants and scholarships for women on its website as well. Women currently enrolled in a college program may qualify for the Julianne Malveaux scholarship, which grants awards to black women in their sophomore or junior years. Another grant opportunity is the American Association of University Women, which provides grants targeted to black women pursuing careers in minority under-represented fields such as business, law and medicine.
Specific Career Grants
Women interested in pursuing careers in teaching, nursing and engineering will find many grant offerings. Growing demand for diversity in these fields spawned many colleges and professional organizations to offer grants as encouragement to women entering these fields. The National Black Nurses Association offers grants between $500 to $2,000 per year to black women enrolled in a four-year nursing program and the National Science Foundation offers fellowships to women in engineering, math and computer sciences. The TEACH grant program awards women dedicating themselves to teaching in low income schools up to $4,000 per year.
Grants for Disadvantaged Women
Black women over the age of 50 who are in extreme economic need may qualify for the Jeanette Rankin Foundation Grant, which provides awards for non-traditional student pursing a two- or four-year degree. The Women's Independence Scholarship program offers grants to domestic abuse survivors with no age qualifications. The Business and Professional Women's Association targets its grants toward non-traditional college age women in great economic need.
References
Writer Bio
Adele Burney started her writing career in 2009 when she was a featured writer in "Membership Matters," the magazine for Junior League. She is a finance manager who brings more than 10 years of accounting and finance experience to her online articles. Burney has a degree in organizational communications and a Master of Business Administration from Rollins College.