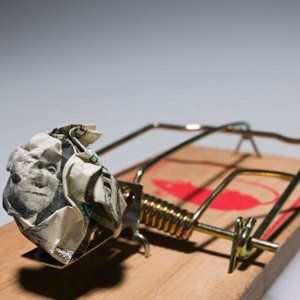 •••
Jupiterimages/Comstock/Getty Images
Skip tracing is used by debt-collection firms to track and locate information about specific individuals. Debt collectors and other professional, such as private investigators, use skip-tracing techniques when tracking the whereabouts of a third party for a client. There was a time when skip tracing meant calling a neighbor or referencing a reverse telephone directory. The advent of the Internet brought forth a wealth of tools that enable skip tracing to be performed much easier and more efficiently.
Accurint
Accurint is a trademarked service provided by the LexisNexis Risk Solutions. Accurint amalgamates thousands of different source databases, some private but mostly public. The site has current information on addresses, driver's license information, and phone numbers. Accurint does not offer licenses to the general public. The site is only available to those who have a verifiable professional interest, such as an attorney or debt collection license holder. As May 2011, LexisNexis charges a monthly fee of $75, with additional fees for advanced search options.
Court websites
Most local jurisdictions now offer online access to civil and criminal court cases. A bonus: most of these sites are freely accessible to anyone. When using court websites to skip trace, one common technique to consider is to check for recent traffic tickets. Most courthouse Websites will list the current address listed on the driver's license, with other information such as court dates. Court websites in most jurisdictions list information about criminal defendants, including their address, phone number and attorney information.
Google.com
At first glance, the idea of using Google.com for skip tracing might seem far-fetched. In reality, employers across the country are using Google.com to run background checks on potential job candidates. Because Google.com uses an algorithm that crawls every website on the web, including public information databases, a regular search of a person's name can return a trove of information.
Social Media
Social media, such as Facebook.com and LinkedIn.com, have become valuable accessories in the skip tracer's toolbox. The amount of personal and relevant information that people post of these sites can be staggering. Many Facebook.com profiles list information that includes a user's current city, phone number, and place of employment. Because LinkedIn.com is a business and professional networking Website, its profiles usually include the person's current occupation and employer. Google.com and social media websites are not ideal for standalone skip tracing, but rather as sources to confirm information.
References
Writer Bio
Jessica McFall began writing professionally in 2011. She has authored legal briefs as a paralegal, specializing in insurance law and related litigation. McFall earned a Bachelor of Arts in political science from Cleveland State University.