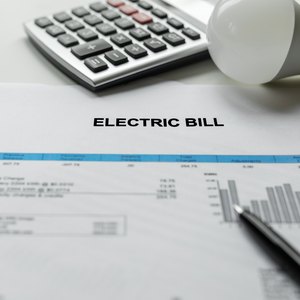 •••
bymuratdeniz/iStock/GettyImages
As energy prices rise, the cost of fuel consumes more and more of the household budget. The fact remains that some families have less cash in reserve than others. Thus they are confronted with the stark choice of cutting back on heat, on the one hand, or further economizing on food and medicine, for example, on the other.
The Citizens Energy Corporation (CEC), happily, helps families of modest means acquire enough fuel to meet their needs throughout the year. In order to qualify for this assistance, applicants must follow a specific set of instructions as laid out by CEC.
What Is the Citizens Energy Corporation?
The CEC began as the Citizens Oil Program in 1979. In its infancy, it sought to provide home heating oil at a discount to needy families in Massachusetts. The brainchild of Joseph P. Kennedy II, son of Senator Robert F. Kennedy and nephew to President John F. Kennedy, the organization soon began collecting surplus home heating oil and selling it in order to raise funds for charitable programs and those aimed toward at-risk youth. CEC also worked to make urban apartment buildings more energy efficient.
Over the years, CEC invested in energy projects in Jamaica, Venezuela and Costa Rica. It continuously directs its earnings to assisting the poor and financially burdened all over the world. Yet CEC never forgets its primary cause: to make energy affordable to those in need.
Toward Renewable Fuels
In 2005, CEC took its Massachusetts oil program national with its Joe for Oil fuel assistance (or Joe-4-Oil) program. This initiative was carried out with the help of the Venezuelan government, an OPEC member, and its national energy corporation, Citgo. Over its lifetime, this Citgo free oil heat program distributed $500 million worth of heating oil to 850,000 households in half of all the United States. Two events led to the phase-out of Joe-4-Oil: the deteriorating political situation in Venezuela and the progress of renewable energy sources.
As fossil fuels became more of an environmental concern in light of climate change, CEC pivoted toward renewable energy in the forms of solar and wind power. Inaugurated in 2010, Citizens Solar has invested some $385 million in various solar panel farms and other projects.
What followed was a Joe-4-Sun program akin to Joe-4-Oil. In Massachusetts and New York, Joe-4-Sun transfers solar power from its own farms to local electric utilities which, in turn, calculate credits on behalf of qualified applicants. These households then pay significantly reduced charges for home electricity.
Applying for Joe-4-Sun Assistance
Make sure your utility is affiliated with either National Grid or EverSource.
Bear in mind that the energy is generated by CEC solar farms, so there are no extra attachments or appliances.
Your electric bill must demonstrate that you are eligible for a discount rate or live in an Environmental Justice Zone.
Submit a scanned copy of the bill as well as the means of paying electronically. The discounted bill can not be paid by mail.
Set up an account at https://joe4sun.citizensenergy.com/Account/Login/Register .
Those living outside the states presently serviced by Joe-4-Sun are advised to visit the website and let CEC know that you have need of such assistance. CEC responds when there is sufficient demand in any given jurisdiction.
If accepted into Joe-4-Sun, recipients are guaranteed a year of such service before they must renew their eligibility. The credits granted by CEC will show on the monthly bill. Even better, there are no activation or service fees for this benefit.
References
Writer Bio
Adam Luehrs is a writer during the day and a voracious reader at night. He focuses mostly on finance writing and has a passion for real estate, credit card deals, and investing.