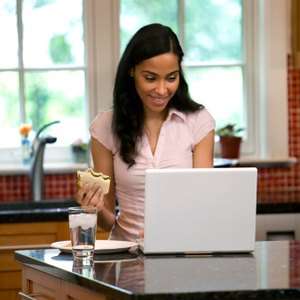 •••
David Sacks/Lifesize/Getty Images
Citibank customers have a variety of accounts to choose from. Citibank offers personal and business bank accounts, auto loans, personal loans, and credit cards to qualified customers. Citibank customers also have the ability to bank online using Citibank's online account access. If you have a Citibank online account and want to log in to your account, all you have to do is enter your user name and password on the Citibank website. If you forget your user name and/or password, it can be easily recovered.
Go to the Citibank website and locate the "Sign on to your account" box. This is the box where you will select what type of account you have. Then, enter your user name and password.
Click "Forgot User ID or Password" if you cannot remember this information; enter your ATM or debit card number and click "Continue" to have your user name and a temporary password emailed to you. Citibank uses the email address you used to create your account.
Enter your credit card or debit card number in the box provided. All of your accounts are linked to either your credit card account or your debit card account with Citibank. Click "Continue."
Enter your four-digit personal identification number (PIN) on the next screen. This is the PIN you use at the ATM. Click "Continue."
Provide the account number to the exact account you want to access, such as your savings account. All of your user names will appear on the following screen and a new password is sent to the email address associated with your account. You can change your password once you log in using your temporary password by entering a new one and then re-entering it to avoid mistakes.
References
Writer Bio
Tiffany Raiford has several years of experience writing freelance. Her writing focuses primarily on articles relating to parenting, pregnancy and travel. Raiford is a graduate of Saint Petersburg College in Florida.