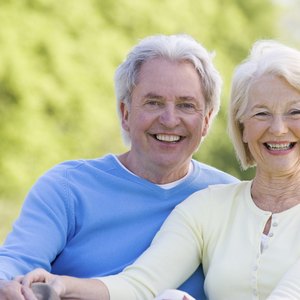 •••
monkeybusinessimages/iStock/Getty Images
The AARP, a nonprofit organization that provides certain benefits for people over 50 years old is one of the largest organizations of its kind. However, for Christians who do not want to become a member of the AARP, there is a Christian alternative available for them. The group is known as Significant Living, formerly known as the Christian Association of Prime Timers.
History
Significant Living began in 1994 under the name of Christian Association of Prime Timers, a nonprofit entity formed to meet the needs and interests of Christians who were 50-plus years old. At its inception, the group's goal was to encourage Christians in the 50-plus range in their spiritual journey. The members were prompted to use the gifts that God had given them in their senior life and volunteer service. In addition to spiritual encouragement, like the AARP, the group offered members benefits, such as discounts on certain services.
Key Developments
In a major development in 2005, Significant Living made a decision to merge with two other ministries that reach out to the 50-plus population. Significant Living, CASA, and Total Living Network became one organization on January 1, 2006. Though it's one organization, all ministries will retain their names for legal purposes though the merged organization, which is listed as Total Living International. Significant Living members, in addition to benefits and discounts already in place, enjoy extra benefits as a result of the merger.
Benefits
Some of the benefits of being a Significant Living member include: educational, self evaluation and guidance literature; seminars and gatherings on aging issues; get-togethers for developing community and relationships, multimedia and Web-based resources designed to challenge and provide inspiration; medical services discounts; financial services discounts and a faith-based perspective on aging.
Resources
Writer Bio
Paul Young started writing professionally in 2008. His writings have been published on various websites, including U.K. van insurance site, The Van Insurer, and its sister site, The Bike Insurer. Young focuses his writing on news articles about the motorcycle and commercial vehicle industries, environmental projects, information technology and money and finance. Young is involved in ministry.