Are Children Liable for Parents' Funeral Expenses?
by Nicole Manuel ; Updated July 27, 2017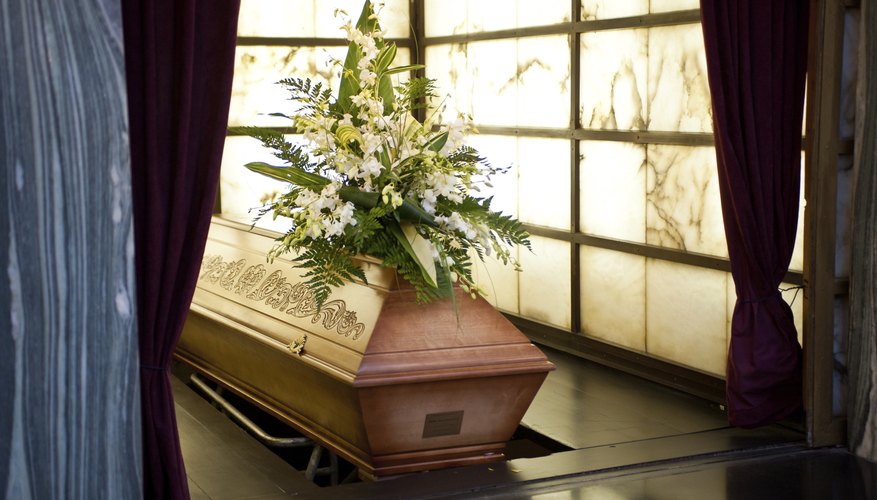 When dealing with the loss of a loved one, family members will have many emotional and financial concerns. When it comes to funeral costs, there are many things to consider when determining who is liable to pay. With a few exceptions, children are not legally liable to pay for their parent's funeral costs. Knowing these exceptions can help your family better understand the legal implications and reduce unnecessary stress during this difficult time.
Legal Liability
Although the family might feel obligated to pay for funeral costs, children are not automatically obligated to pay simply because they are the children of the deceased. Upon the death of your parents, the funeral director will meet with you and your family to ask who will sign for the funeral costs. You may split these costs or assign an individual, but whoever signs the contract will be legally obligated to pay. There is often a one-month grace period to help the family of the deceased cope without immediately worrying about financial liabilities. The deceased may have created a payment plan with the funeral home prior to his death, in which case the signer will be liable for any remaining payments. Funeral costs are discussed one or two days after the person's passing, prior to the opening of the estate. Once the estate is opened, the family member who signed for the bill can be reimbursed.
Photo Credits
tpicka/iStock/Getty Images