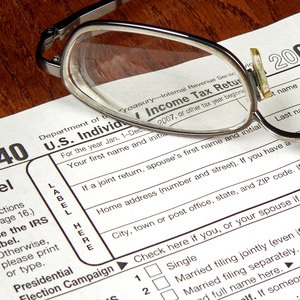 The Internal Revenue Service offers a paperless option for filing tax returns. The e-file option offers greater accuracy, faster refunds and secure submission, and is available 24 hours a day, seven days a week. Since this option submits your information immediately, you receive quick confirmation about your return's status. According to the IRS, approximately 95 million people e-filed their returns in 2009. E-filing is a free service available to everyone.
Visit the IRS' Refund Status website (see Resources).
Enter your Social Security Number, filing status and the exact whole dollar amount of your anticipated refund.
Click on "Submit" to view the status of your refund. You will see if there are any errors, and you will also be given an expected direct deposit date. If you requested a check, you will see an expected mailing date for your check.
Call the IRS at 800-829-1040 if you need additional information regarding your e-filed tax return.
References
Writer Bio
Misty Rodriguez, born and raised in Orlando, Florida, has been a freelance writer since 2005. She has a wide variety of experience and mainly focuses on search engine optimization, mystery shopping narratives and how-to articles. Misty has an Associate of Arts degree in general education from Valencia Community College in Orlando, FL, and is currently working on her Bachelor's degree in nursing.