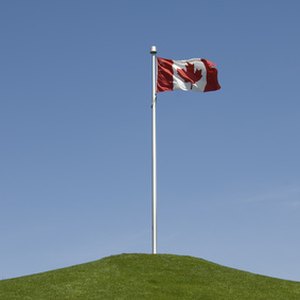 A Social Insurance number is a service number required to obtain employment or credit anywhere in Canada. It also allows you to gain access to government sponsored benefits and programs such as health care or retirement. You need a Social Insurance Number if you are a Canadian citizen, if you're a temporary resident of Canada, or if you've recently relocated to Canada. If you need to check on the status of a Social Insurance number application or on amending your number, you will need to contact Service Canada.
Contact Service Canada regarding a card you have applied for but not received. It should take 10 days to receive cards when you apply via the phone application and 20 days if you applied by mail. If it has been more than 15 or 25 days, respectively, check the status of your application or amendments to your name through the Service Canada Registration Office.
Service Canada Social Insurance Registration Office P.O. Box 7000 Bathurst, New Brunswick E2A 4T1 800-206-7218
Contact the police if you suspect your Social Insurance Number (SIN) is being used by another person fraudulently. File a police report and obtain a copy of the report with the case number that must include your SIN. PhoneBusters is another resource run by the police to fight fraud. You can reach PhoneBusters at 888-495-8501.
Obtain your credit report from one of Canada's two national credit bureaus, Equifax and TransUnion. Your credit report will help you determine if there are erroneous reports filed on your SIN number or if there may be fraudulent activity you need to report. The Equifax number is 800-465-7166; the TransUnion number is 866-525-0262.
Check the status of your SIN annually to make sure you are not at risk of fraud or identity theft.
Report possible fraudulent activity as soon as possible to reduce your possible financial risk.
References
Resources
Writer Bio
With more than 15 years of professional writing experience, Kimberlee finds it fun to take technical mumbo-jumbo and make it fun! Her first career was in financial services and insurance.