How to Check If the IRS Received My 1040 Form
by R.J. Bowman ; Updated September 11, 2015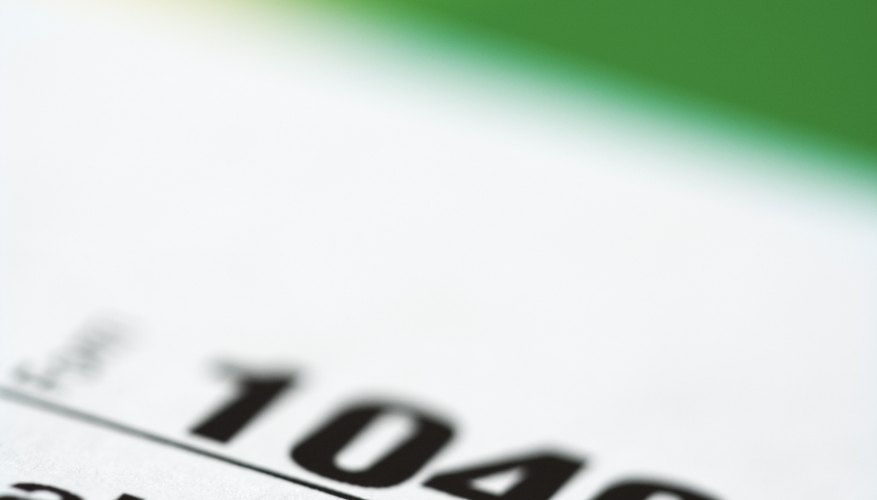 Whether you e-filed or sent in a paper form, there is always a concern that perhaps the Internal Revenue Service did not actually receive your 1040 form. These concerns tend to be more important to those anticipating a large tax refund. The IRS has a tool that can help you find out the status of your 1040 form called "Where's My Refund?" As long as you are anticipating a refund, this tool can tell you not only the status of your refund, but whether the IRS has received your 1040 yet.
Visit the official IRS website. On the right-hand side of the screen, you will see a logo button that says "Where's My Refund?" Click the button and you will be directed to a second page. Click on the "Where's My Refund?" logo button again and you will arrive at the correct page.
Enter your Social Security number, filing status and expected refund amount into the form provided. The refund amount must be the exact whole dollar amount from your Form 1040 or you will get an error message. After entering the information, click "Submit."
Read the update on your 1040 information on the next screen. The IRS will inform you that your 1040 has not been received, that it has been received but has not been processed, or that it has been processed and your refund is on its way. It will also state whether any changes were made to your refund amount. Check again in a week or so if the site says your 1040 has not yet been received.
Photo Credits
Thinkstock/Comstock/Getty Images